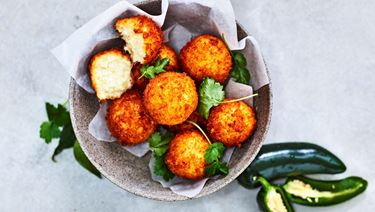 Crispy Chilli Cheese Balls
Mix cream cheese, shredded cheeses, chilli pepper and salt together. Shape into balls.
Coat the cheese balls first in panko bread crumbs, beaten egg and then panko bread crumbs again.
Heat oil to 160°C. Fry the ball until golden brown. Drain using kitchen towel. Garnish with coriander when serving.