Here's Our Top 3 Tips!
Food photography is tricky at the best of times, but when you're photographing burgers, you certainly have your work cut out. Burgers are made up of diverse layers, so it can be tricky to pull off the perfect shot, but when you do you end up with a stunning result.
Here are some tips to help you capture the perfect burger shot!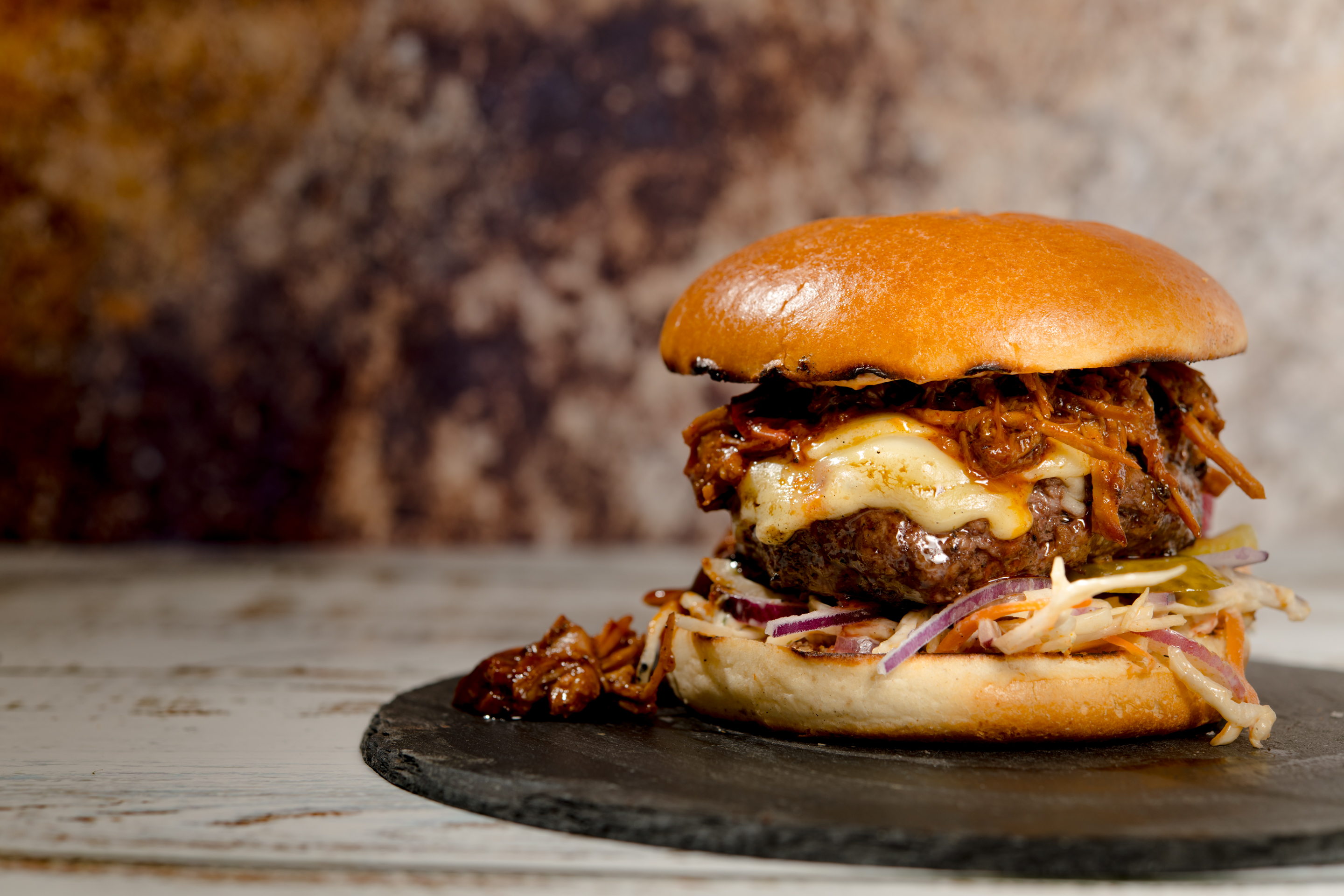 1. The Melt
Cheese is usually placed on top of the patty when served up to hungry customers as it allows the cheese to melt, giving the burger the ultimate gooey umami effect we all crave. So, if you're taking a quick snap of your burger before it's served up to your customers, it will have the ideal meltability factor. However, if a staged shoot, you will need to work a little smarter as all the ingredients on the burger are often cold. Cheese can be melted by using a handy pastry torch, which is a must-have tool when it comes to food photography.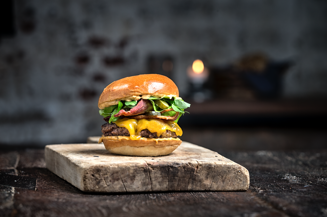 2. Try a Different Perspective
When shooting a burger, it's important to never take an overhead shot. A burger is built up of many delicious layers which won't be captured at this angle. When you are photographing items on your menu you need to find the perfect angle which will help the product sell and make the most of the burger's best features. Instead of shooting directly at the burger, try tilting the camera up slightly so the burger seems larger and more mighty.

3. Layer with Contrast
Layer your burger up with bright and colourful veggies. You can try adding some bright pickle for an Aussie twist on a burger, or packing the burger full of fresh green lettuce to make it pop. A traditional burger tends to be made up of many variations of beige before the colourful veggies and salad are added, so to keep the viewer interested, make sure you include some colour!
We've tonnes more inspiration and tips for foodservice professionals. Get the latest by joining us on Instagram, just follow@arlaprouk