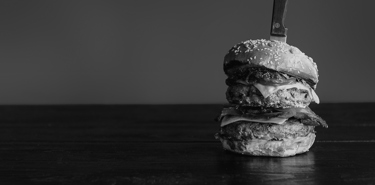 Dedicated to Burger Perfection
Get a bite of the insight, and understand how the burger market keeps on growing and growing.
LEARN MORE
MARK YOUNG, CHEF, SELA BAR
When it comes to burgers, we mean business
Achieving Burger Perfection
Classic, Gourmet or Messy? Discover the perfect cheese for you.
Who's got style?
Take a look at the growing trends within the world of burgers. Which style suits you?
How important is cheese in a burger? "Its everything" - Pig Beach, Brooklyn NY
What's trending in the world of burgers?
People crave cheeseburgers like never before, there's ample opportunity for you to boost your sales and get a bigger bite of the market. To help you get ahead, we've scoured the market for insights and collected a bunch of top burger trends.
Go premium
While the ol' fashioned burger is still the food of choice for many millennials, the gourmet burger has been gaining traction for some years. Wagyu beef, truffle, lobster and high-end cheeses are just some of the ingredients that line the menus of upscale burger joints around the world. Demand for quality ingredients and gourmet cooking drive the trend – and nothing seems to suggest that it will change any time soon.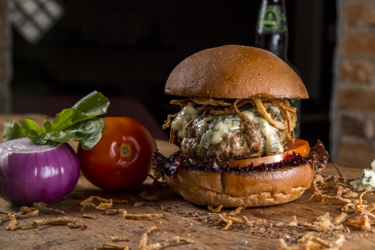 Keep it simple
For every action, there's a reaction. And as topping choices explode, some burger traditionalists prefer to focus on what really matters to them: The bun, the patty and the cheese. Simple burgers cooked perfectly with high quality ingredients will win you the hearts of purists, tired of having fried pineapple, kimchi or jalapenos taking over the beefy flavour.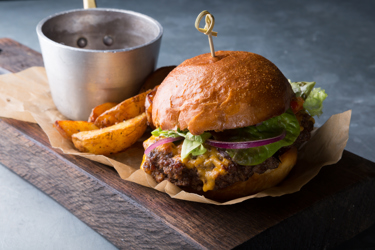 Protein up. Carbs down
Many restaurants and burger joints are tapping into the high protein/low carb trend by adding protein-rich toppings, like eggs, mushrooms or pepperoni to their menu or replacing the beef patty with protein-filled veggie patties made from e.g. black beans, chickpeas or nuts. To improve the protein to carb-ratio, some chefs even replace the carb-filled bun with lettuce leaves, mushroom caps or halved avocados.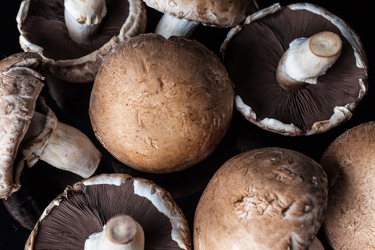 Breakfast burgers
Yes, McDonalds has been serving them for years, but now the breakfast or brunch burger has moved into more upscale restaurants and burger joints. Consumers are embracing burgers before noon, especially if it's branded as a breakfast or brunch offering with eggs, hash browns and candied bacon. Some chefs even go as far as replacing the bun with waffles or pancakes and drizzling with syrup.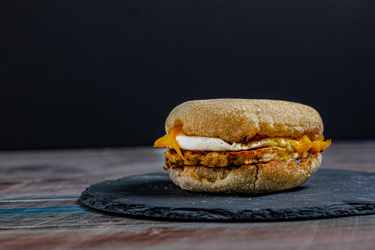 A world of flavour
Global flavours have been a top food trends for a couple of years. Not least in the world of burgers, where restaurants use regional ingredients to create delicious thematic burgers. Asian, American, Mexican, Italian or Nordic. The themes can help you differentiate your menu from competitors and give you a chance to flex your culinary muscles. FYI: The right choice of cheese can help you nail the theme, e.g. French brie, American cheddar, Danish Havarti – just to name a few.
A wider world of cheese
Many burger chefs swear by American cheese, but as demand for exciting taste experiences rises, a range of new cheeses have found their way to the classic burger. Matured cheddar, blue cheese, Danish havarti, goat cheese and brie are some of the top choices right now. The alternative cheeses give you a great platform for storytelling and allows you to demand a premium for the burger.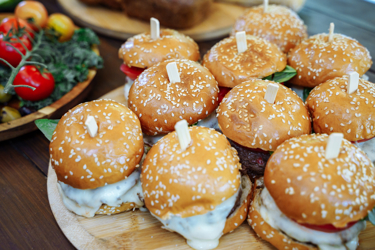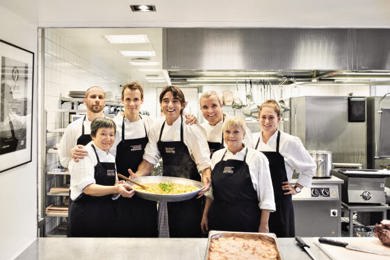 Let's talk cheese!
Feel free to contact your local Arla Pro representative for more information, samples or burger inspiration.
Contact us