Warm Potato Salad With Vegetables & Fresh Herbs
A warm potato salad is as satisfying as it is delicious. And this recipe is no different. Our warm potato salad with carrots, red onions, cream and freshly chopped herbs makes for a filling side dish, a great addition to a lunch menu, or a crowd pleaser at the staff meal before service. Our warm potato salad is perfect for summer – but you can easily enjoy the dish all year round.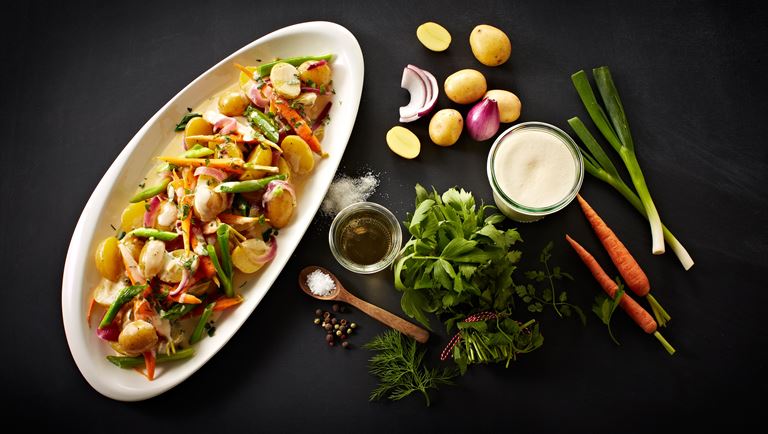 Boil the potatoes in lightly salted water until tender but firm. Halve the potatoes.
Bring the vinegar, sugar, salt and pepper to a boil in a heavy-bottomed saucepan.
Combine the potatoes with the spring onions and heat through. Season to taste.
Add the carrots and red onions and cook covered for about 1 min. Add the whipping cream and cook uncovered for another 5 min.
Sprinkle the potato salad with fresh herbs.