Innovation in pizza? Yes, please.
While pizza still is very trendy, consumers are more and more interested in new pizza styles and formats. Get the most popular trends in re-thinking pizza styles here.
Rethinking pizza formats
Pizza is probably the most versatile dish on the planet. While many pizza makers stick to the basics with circular shape, savory flavors and lots of cheese, others challenge the format to suit new occasions. Here are some of the major trends in re-thinking the pizza format.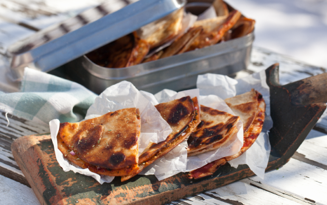 … And for dessert, pizza!
Sweet and fruity dessert pizzas are taking over menus all over the world. Ranging from sweet toppings to all-out dessert pizzas can be made on regular pizza dough or a cookie-based crust.
As for toppings – anything goes: cookies, nuts, jam, fruit, berries, caramel, chocolate, dates, marshmallows, mascarpone, cream cheese, cinnamon, apples – whatever you desire, just pick your poison.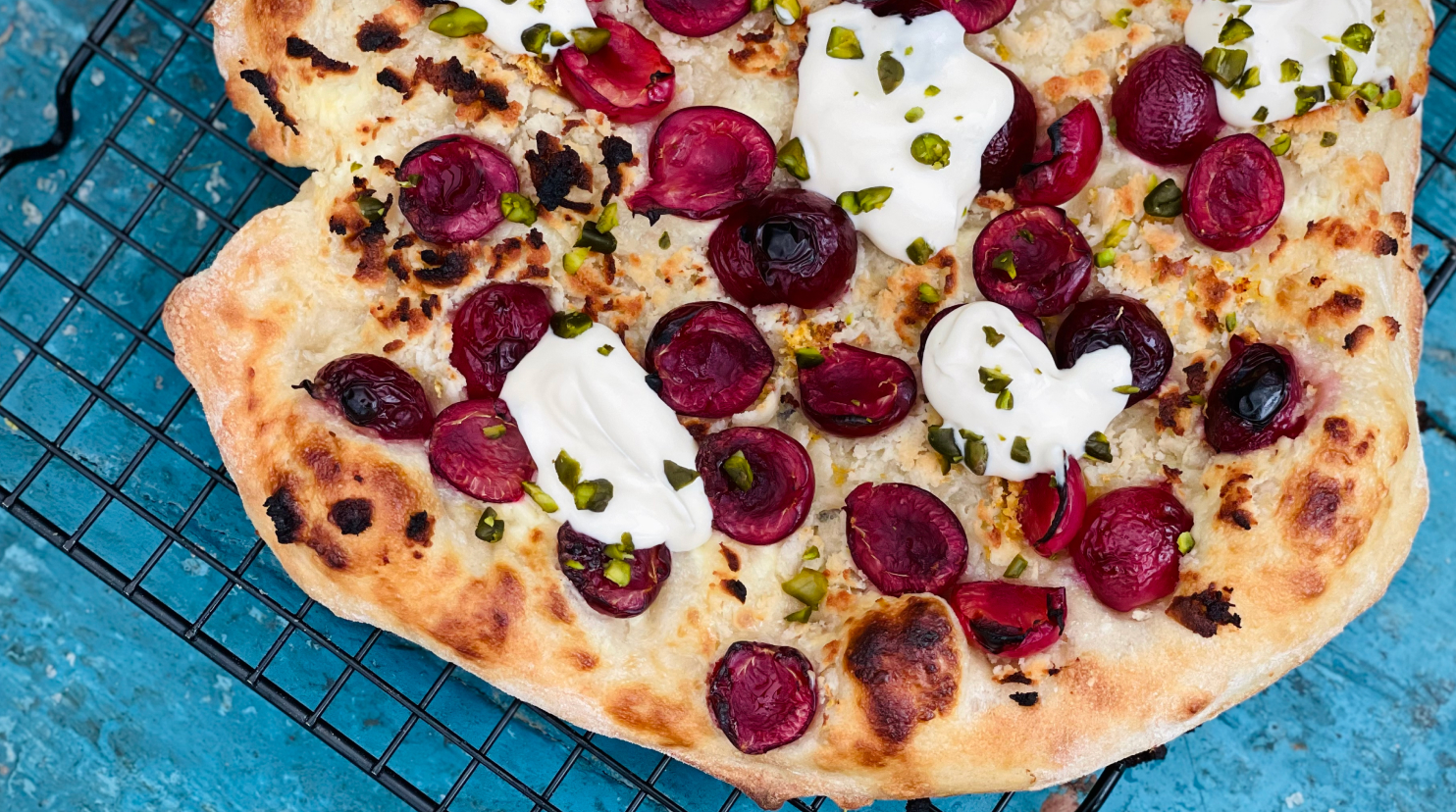 Pizza-by-the-inch
Most pizza places, pizzas come in fixed sizes. However, a new pizza concept is popping up around the world, where you can decide exactly how much pizza, you want down to the inch or centimeter.
The pizzas are typically formed in a rectangular shape, topped with different ingredients, and sliced to your wishes. And in a time where everything is customizable, pizza-by-the-inch really taps into the zeitgeist.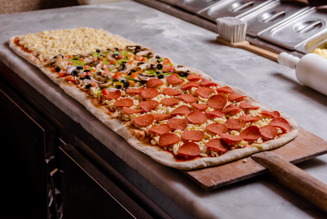 Snack Attack
Using in-house ingredients, bite-sized pizza snack can be a great addition to the bar menu, a snackable appetizer, or an easy on-the-go offering.
For a savory option, try a garlic-parmesan snack or go sweet with delicious cinnamon sugar bites.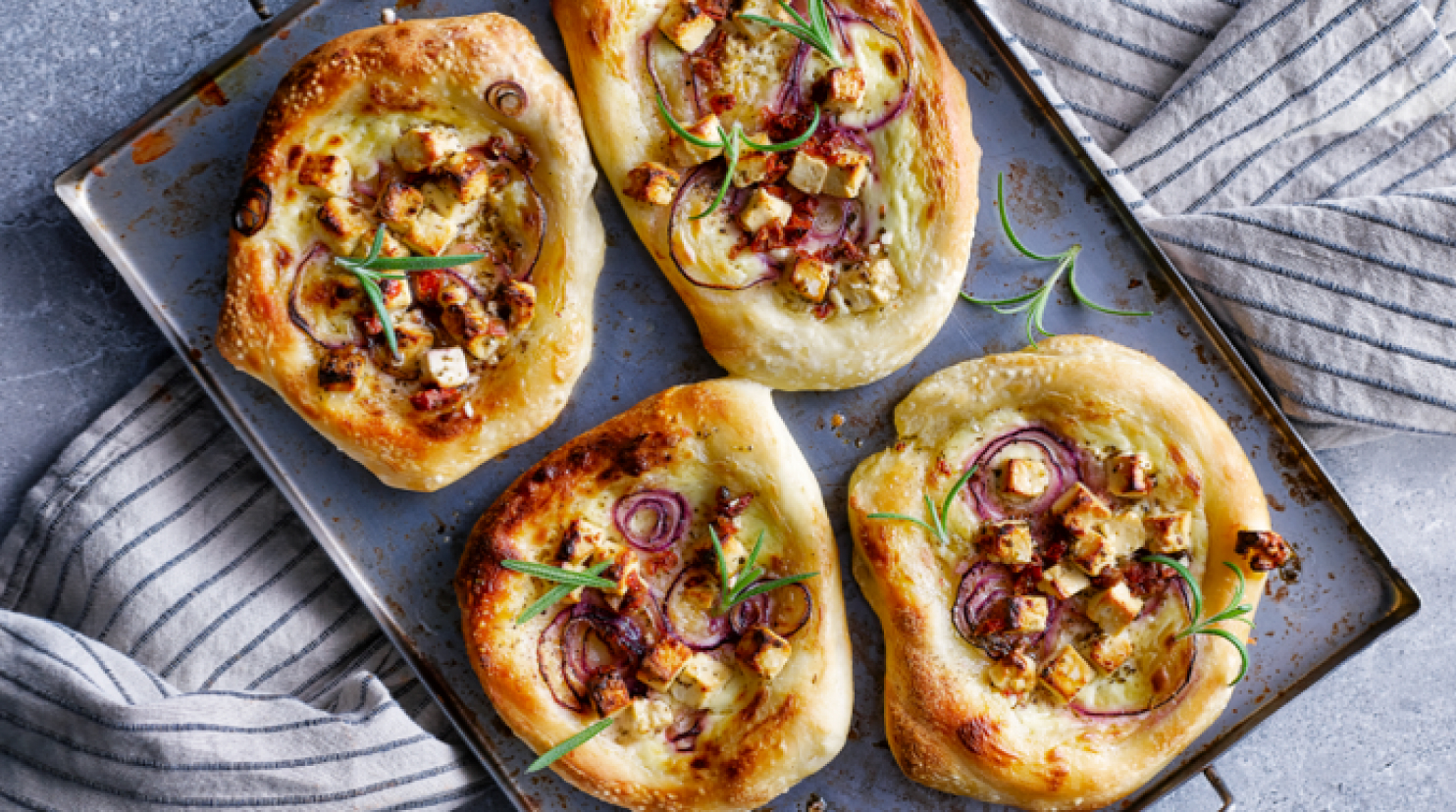 It's a wrap
Easy-to-handle pizza wraps and sandwiches are also becoming increasingly more popular and adding to the pizza innovation. The new pizza styles are typically made with the house dough and filled with sauce and toppings.
Some go pita-style, others roll slices and mini-pizzas like fajitas. In some markets, pizza chains offer a regular pizza sandwich: sauce and toppings between two slices of baked pizza crust.