Pizza is one of the most portable foods on the planet and delivery is the perfect way to grow sales. Delivery will help you reach a new audience and, therefore, it's vital to get it right the first time.
The Range
Delivery menus are often shorter vs. what's on offer in your restaurant. Make sure delivery menus feature your customers favorites. You might want to keep specials and limited offers for dine-in customers only so it draws customers into your restaurant, where you can start building a good spend per head with starter, sides, and drinks.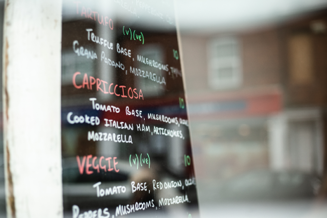 Naming
With no waiter on hand, its important the name explains what's on the pizza simply and at a quick glance.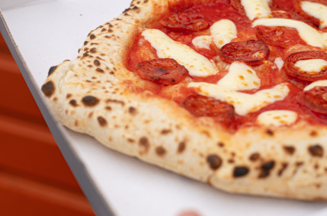 Value for Money
Avoid offering items that look poor value for money once they're served in takeway packaging. These tend to be starters or sides where ingredients are fewer e.g., an Arugula salad.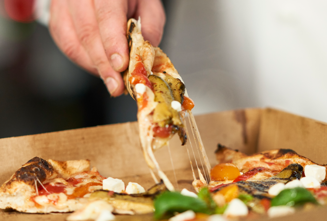 Make Sure Your Pizza Arrives Hot
The thickness of the pizza and toppings used will impact how well the pizza retains heat on its way to the customer:
• The thicker the base, the better the heat retention
• Cold toppings added after cooking will lose heat faster, so it's a good idea to have cold toppings in a separate container.
Delivery pizza: Keeping it crispy
Test, Test, Test!
Remember to test your delivery menu for yourself: Make one, put it in a pizza box and travel with it for 15 minutes. Review what's inside: Is it hot? Does it look appetizing?
You should complete this test with every new pizza or dish you want to list for delivery. Once you're up and running with a delivery provider, test new products before they go live on a menu by placing an order for yourself.
Some products will travel better than others and some need to be eaten straight from the oven, as cooling down can cause them to stiffen. Herbs and leaves may be ingredients to avoid too – fresh basil and rocket as a topping can become wilted and blackened from the heat of the pizza.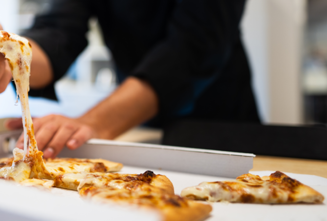 Packaging
This can make a real difference to the heat retention of your pizza in delivery. Think about adding branding to your boxes or greaseproof paper – little touches that elevate the serve, experience, and overall value perception.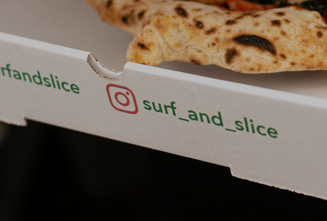 Choose the Right Cheese
Choosing the right mozzarella is pivotal – expecially when we are talking delivery where the pizza will sit in a box for several minutes before being eaten. Choosing low moisture mozzarella will keep quality high throughout the journey.
Our Mozzarella Production