The traditional oven, used for thousands of years. Traditional or brick ovens consist of a heated baking chamber with a fire-proof stone/brick/clay base to cook the pizza on. Unlike other ovens, traditional ovens work by absorbing the heat in the base/walls of the chamber and cooking food on contact.
Generally these ovens cook at extremely hot temperatures to produce a crispy base, which means you need a cheese which melts slowly to prevent burning and allow the base to fully cook.

Artisanal Experts
If you're working with a traditional oven, you are a artisanal expert which is highly skilled back of house striving to differentiate and stay relevant in a highly crowded market. Artisanal experts work with oven types that add value, authenticity and quality of their pizza.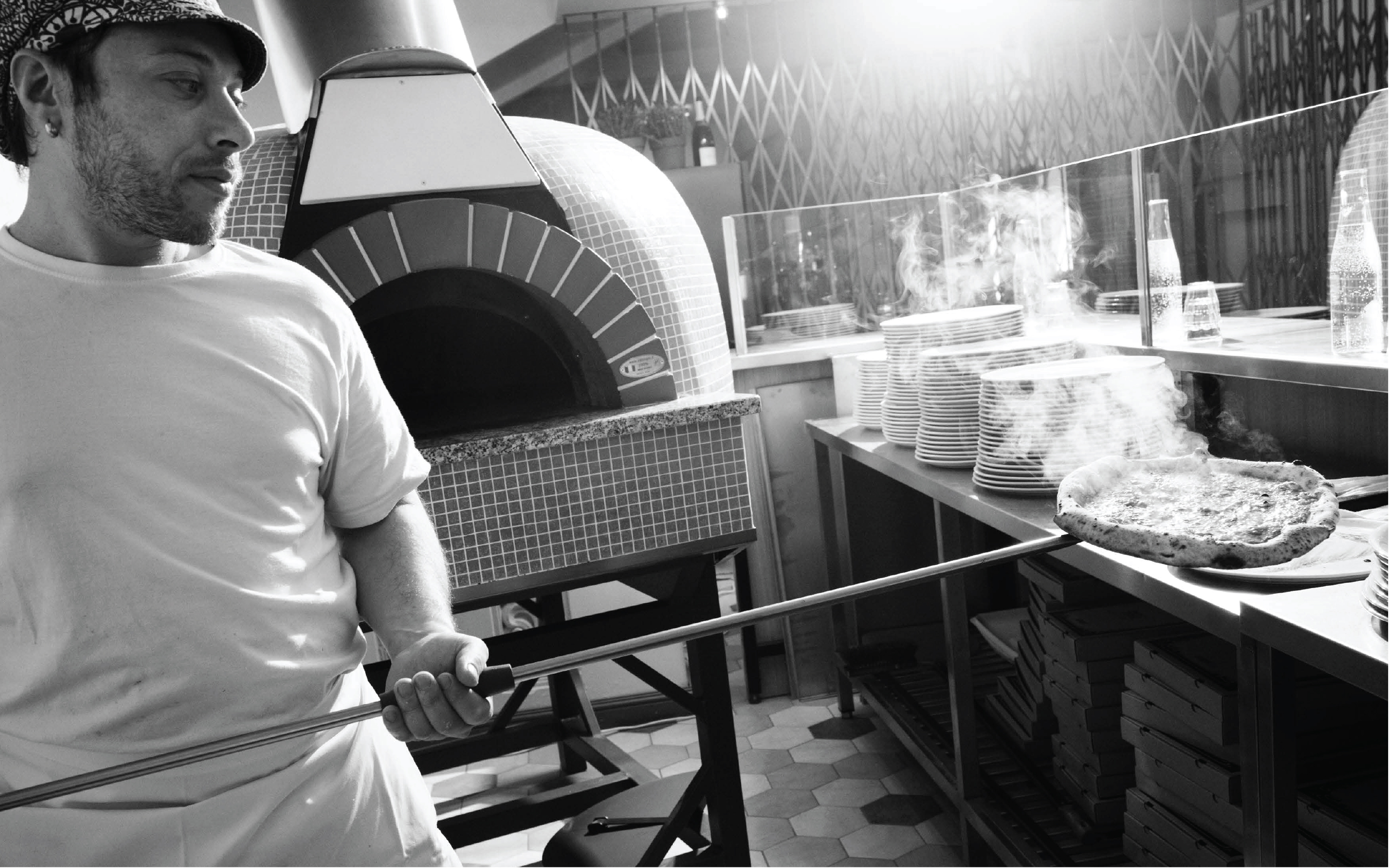 Products
When cooking pizza in a traditional super-hot oven, it's important to find a cheese which melts slowly enough to let the base cook without burning. Romana and Neapolitan pizzas also need a low coverage cheese for an authentic appearance.
At Arla Pro, we have the perfect mozzarella solution for you.
Mozzarella block 2.3kg
Perfect for pizza purists, a versatile product that can be used across the menu, ideal for customisation to create a bespoke blend/shape and authentic looking pizza.
Key benefits:
Perfect for creating an irregular cut to replicate softer mozzarella

Can be mixed with local/artisanal cheese to create an individual blend

Shape and size works with industrial graters or can be grated by hand
Diced mozzarella 2kg
A thicker cut size of mozzarella gives a slower melt, allowing the pizza base to be fully cooked before the cheese begins to burn.
Key benefits:
Once cooked it resembles softer mozzarella such as buffalo, burrata and fior di latte

Low moisture content allows the pizza to be cooked more evenly, giving a crispy base and a golden crust

A 10x10mm cut size is making it the perfect solution for operators who use super-hot pizza ovens