Meet our chefs
We created Arla Pro to bring dairy expertise, quality and taste to professional chefs around the world and to help our chefs succeed in the world of hospitality. Everything we do is tailored for the creatives in the kitchen, whether it's developing cheese with the perfect melting capability, shine and flavour or testing the milk that can give the most exceptional, fresh-tasting, silky froth. 
Scroll down to discover some of our exciting collaborations with some seriously talented chefs.
Jason Calcutt - Commercial Executive Chef - Arla
Jason's training in top five-star hotels, award-winning restaurants & gastro pubs have served as valuable experience for further adventures in the food business from developing innovative products for most of the major retailers to working with Suppliers inspiring Chefs across UK food service to be creative with the best ingredients from around the world. Jason was inspired by Arla's innovative approach & mission to work on behalf of the Farmers for a natural & sustainable future. He will be driving innovation and working closely with Chefs in all sectors to find creative natural dairy menu solutions for their culinary needs.
Click here to watch Jason create delicious dishes with Arla Pro Grilling Cheese. Understand the real versitality of this product and how it can be used across your entire menu.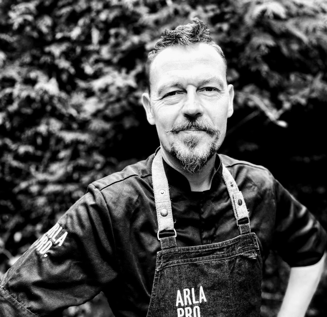 Andy Bacon – Snr. Global Culinary Lead - Arla
Andy was classically trained as a chef, his background has seen him work in various different foodservice and retail facing culinary roles with cross-category experience in all sectors spanning - hotels, restaurants, contract catering, cost sector, food manufacturing, foodservice & retail and working closely with QSR, Pubs, Casual Dining customers. In February of 2020 he took the leap of faith and joined Arla where he saw a huge amount of opportunity for the growth of the brand and the business and was instantly drawn in by the great products, the diverse portfolio, the ambition and people culture.  Amongst other key focus areas, Andy will oversee, guide and support the Global Arla chef network and continue to play on his strengths and learn from the vastly skilled and experienced team around him.

Ruth Hansom at The Princess of Shoreditch
Darlington Born, Ruth Hansom moved to London to pursue her love of cooking at just aged 15 and has proved unstoppable in her pursuit of success. She trained at Westminster College Kingsway and was mentored by Master of the Culinary Arts, Frederick Forster. Since then, she had secured positions at the Boundary Restaurant, Pomonas, and The Ritz. Ruth's culinary talent and ability to stay composed in a highly tense environment has lead to her winning a plethora of awards. However, 2017 marked one of the most defining moments in her career, as she took the title of the first woman to be crowned 'Young Chef of the Year'. Ruth's flourishing culinary career continues as she has now joined the team as Head Chef at The Princess of Shoreditch restaurant in east London.
Click here to watch an exclusive lockdown interview with Ruth Hansom as she touches on some important topics facing the hospitality industry right now.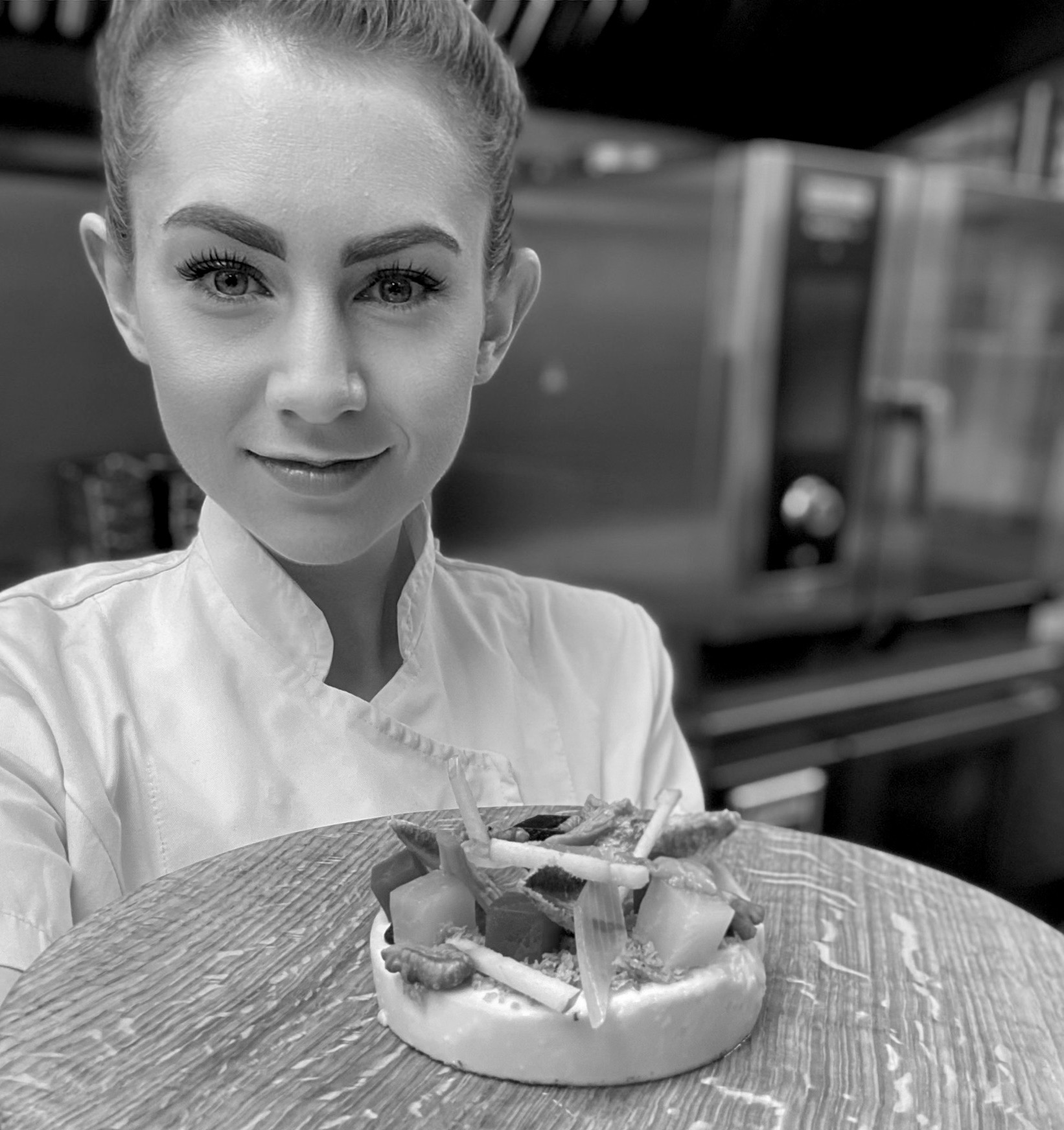 Tom Hope at Stripclub Streetfood
Tom Hope is the owner and chef at Stripclub Streetfood, a new business that is only in its first year of trading yet has already made its mark. People flock to the iconic food truck for their fix on a messy burger. 
Take a look at our exciting collaboration: Tom creates delicious burger recipes with Arla Pro Grilling Cheese.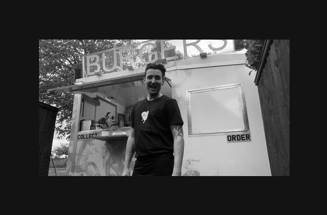 Rich Henderson at The Cornish Arms
Rich currently Chefs at The Cornish Arms in Tavistock which serves great tasting food with little fuss, classic combinations and lots of flavour. Rich had his big break back in 2019 when he was awarded Young Chef of the Year UK winner, since this achievement many amazing opportunities have been presented to Rich, including the opportunity to judge the eagerly awaited Young Chef Yung Waiter competition which took place in July 2021. 
Stay tuned for our exciting collaboration, coming soon...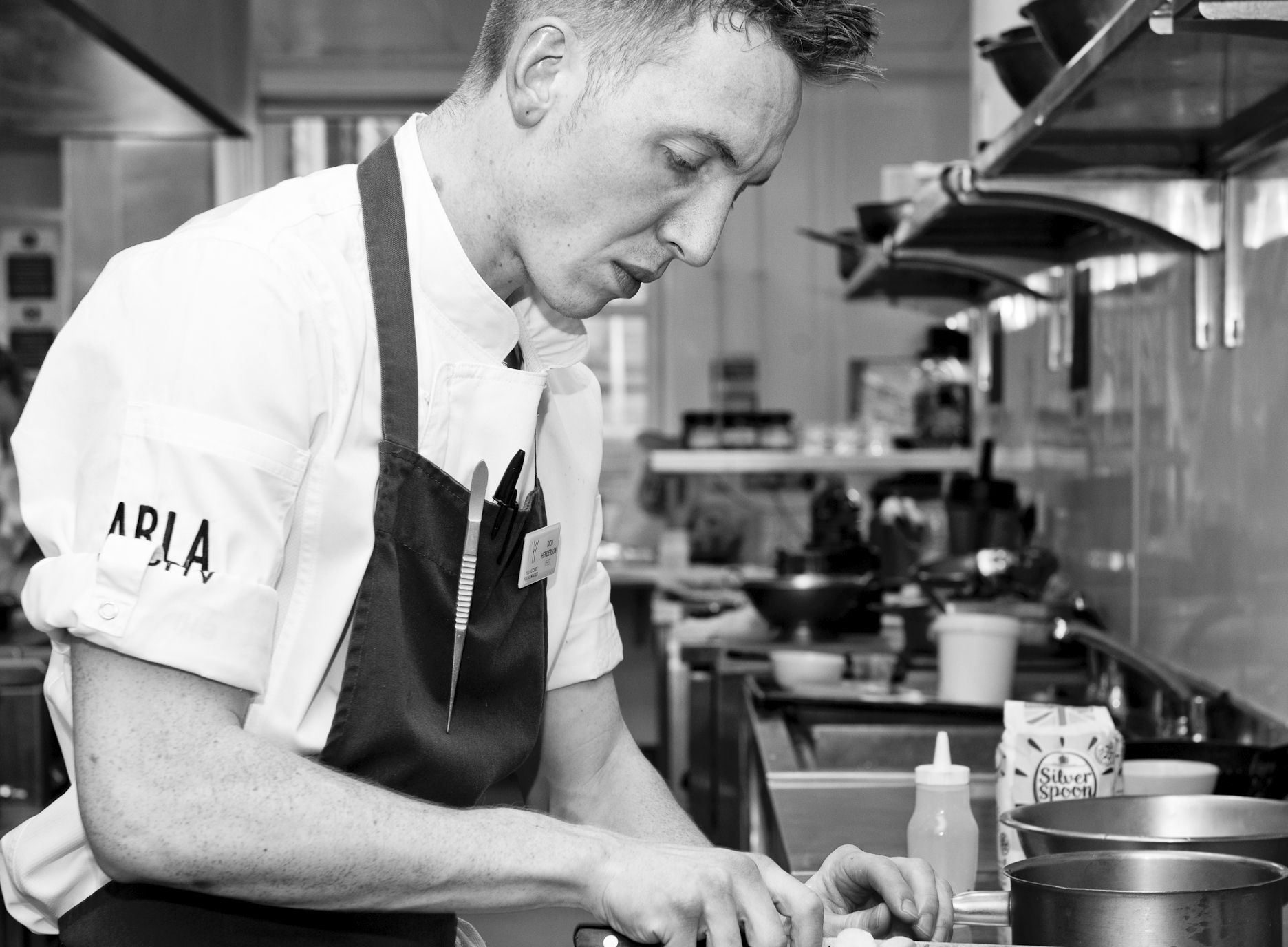 Laurence Tottingham - Development Chef at Revolution Bars Group
Development Chef winner of the Craft Guild of chefs and Michelin starred Chef Laurence Tottingham has been in the culinary industry for over 25 years. Laurence Tottingham is now Development Chef at Revolution Bars Group, creating a great taste experience for guests up and down the country. 
Take a look at our exciting collaboration: The Chef's Kitchen - Next Generation Burgers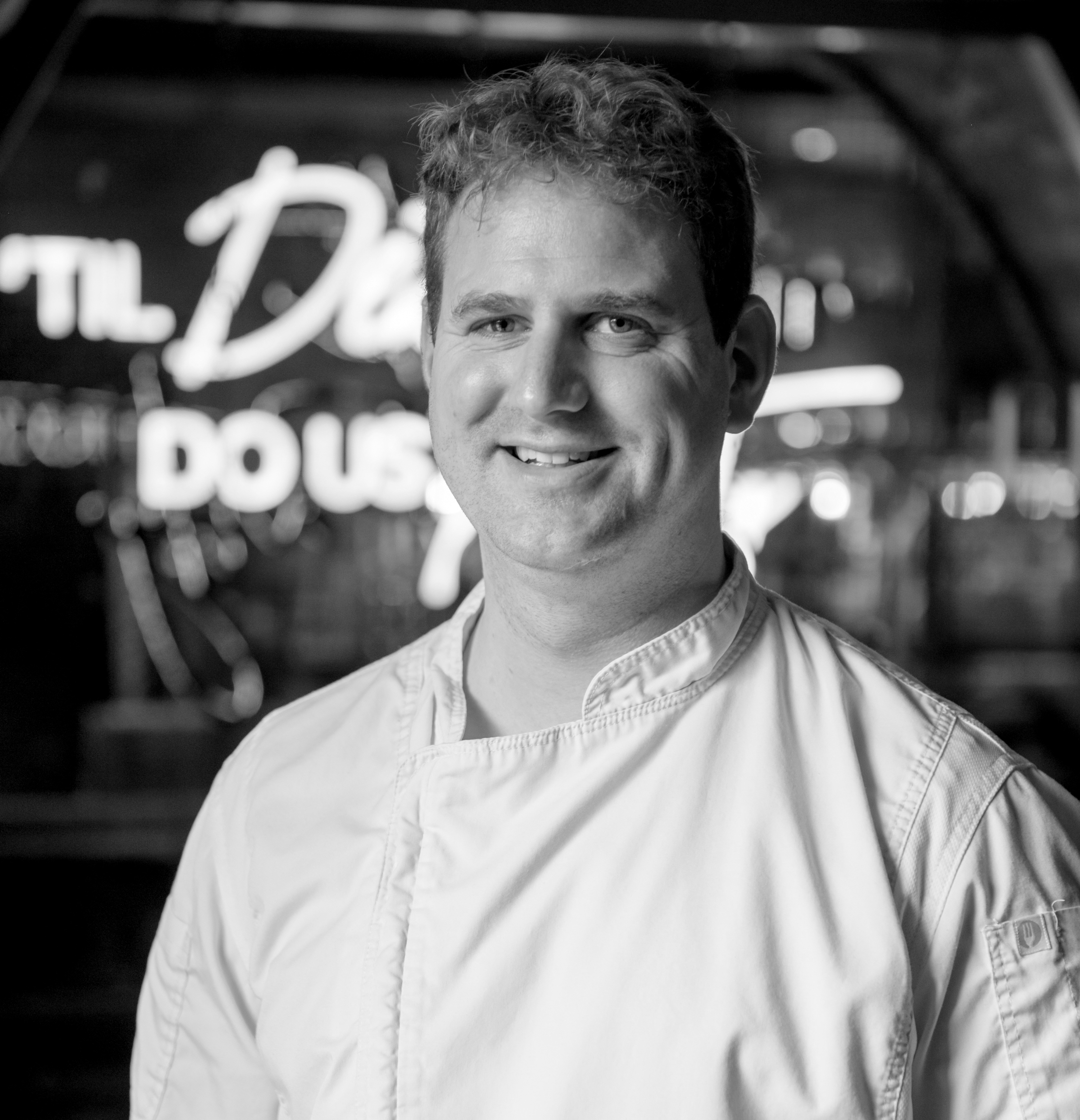 Neil Campbell at Rovi
Neil John Campbell is the Head Chef of Rovi, Fitrovia, part of the Ottolenghi Group. Champion of sustainable cooking and farm to fork theory. Aside from his full-time responsibilities in Rovi, Neil enjoys regular farm & supplier visits to gain practical and insider knowledge of the origin of every ingredient. He boasts his very own kitchen garden complete with composting, advocating the importance of soil health and a wasteless lifestyle. Neil has been in commercial kitchens for over 15 years and has enjoyed working with some of the best in the business: Roy Brett, Paul Kitching, Bruno Loubet, Raymond Blanc, and Yotam Ottolenghi, to name a few! Growing up on the Isle of Skye, Scotland, watching his Grandad fish for Langoustines and his Father hunt for deer; this rural Scottish lifestyle gave Neil invaluable insight and a natural connection with food and where it comes from.
Collaboration coming soon.


Jake Mills, Independent Chef, Casual Dining
Jake's interest in food and cooking all started at a very young age, as he began to learn more, this sparked a real passion and he went on to begin his culinary career. In the early stages of Jake's career, he began working at The Bookshop restaurant in Hereford, it was here when he realised the responsibility chefs have to promote and practise eco-friendly cooking techniques. During the pandemic, Jake has been learning some extra skills and has begun experimenting in fermentation with ingredients such as krauts, kimchi, vinegar and kombucha. And in light of the difficult circumstances, Jake has supported the conversation around mental health and is now an Ambassador for The Burnt Chef Project, a charity that focuses on helping people in the industry with their mental health.
Collaboration coming soon.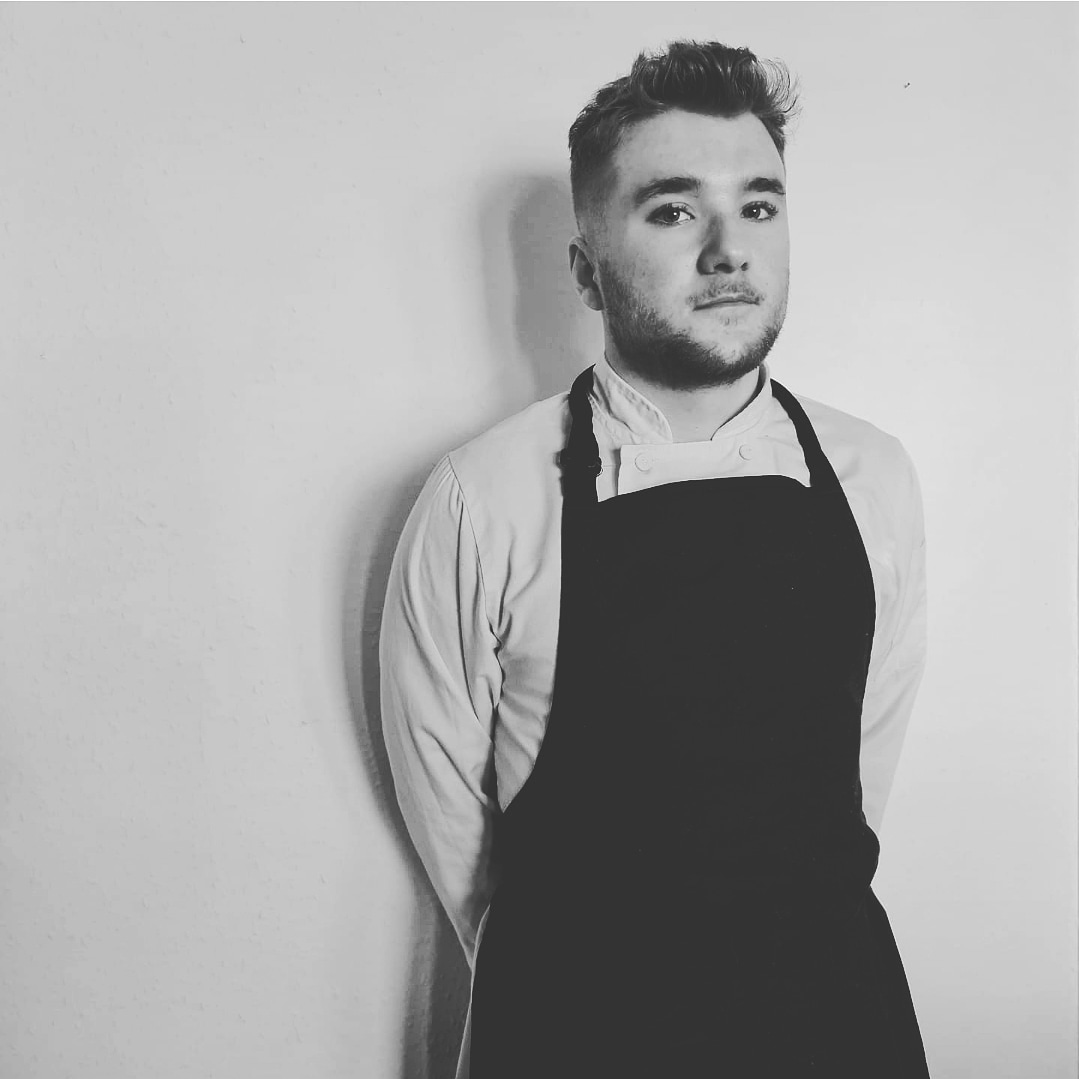 Jesse Dunford Wood at Parlour
Jesse Dunford Wood, owner and patron of the Parlour in Kensal Green, London. Jesse is a true expert in modern British food, serving up epic brunches and Sunday lunches. 
Take a look at our exciting collaborations:  Jesse puts Lurpak to the test & Jesse talks dairy.

Nick Julian at Simpatico
Nick Julian is an experienced pizzaiolo. Having trained and developed his skills in Rome, he knows a thing or two about pizza. Simpatico is based in the centre of Leeds and offers a menu full of traditional, authentic pizza by the slice. 
Take a look at our exciting collaboration: Nick talks Arla Pro mozzarella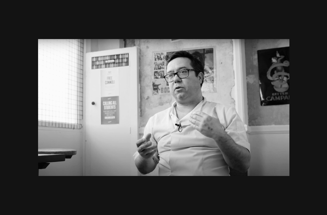 Yasar Mohammed at The Big Pizza
Yasar Mohammed is the owner of The Big Pizza, the independent, family-run, casual-dining pizzeria located in Birmingham. It serves authentic Italian-style pizza daily using only quality ingredients.
Take a look at our exciting collaboration: Yasar tests Arla Pro mozzarella in a conveyor oven.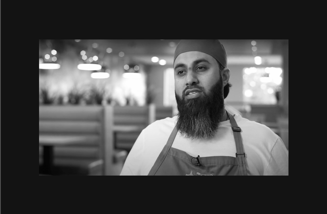 Mark Young at Sela Bar
Mark Young works among the talented team of chefs and pizzaiolos at Sela Bar in Leeds. This restaurant offers homemade, hand-pulled, stone-baked pizza every day. 
Take a look at our exciting collaborations: Mark talks Arla Pro mozzarella functionality & Mark discovers the perfect burger cheese.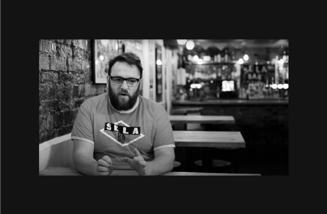 Pas Loucaides at Cut + Grind
Pas is the owner of the popular burger restaurant Cut + Grind located in Kings Cross, London. Cut+Grind is a favourite for the fresh ingredients prepared in house daily.  
Take a look at our exciting collaborations: Pas creates delicious burger recipes with Arla Pro Grilling Cheese.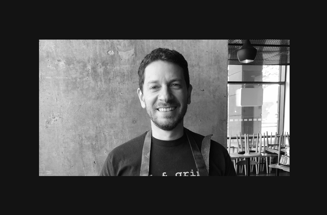 Dan Batchelor at Flying Cows Burgers
Dan is the owner of the popular trendy burger joint located in Birmingham. Flying Cows is a favourite for serving up tall, messy stacks with big flavour. 
Take a look at our exciting collaborations: Dan creates delicious burger recipes with Arla Pro Mature Cheddar.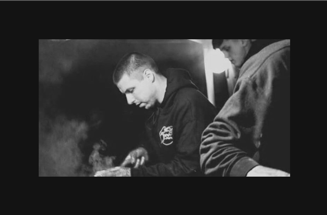 Mark Baber at Wood Fire Dine
Mark is the co-owner of Wood Fire Dine, an artisan pizzeria based in Leeds and winner of Pizza Chef of the Year, 2019. Mark and his team pride themselves on their authentic hand-making processes and commitment to quality and excellence in pizza.
Take a look at our exciting collaborations: Mark talks about the challenges faced during the coronavirus outbreak and adapting his business to delivery.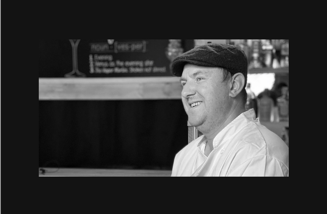 Our exclusive Chef's Hub is growing - want to be a part of it?
If you would like to join our flourishing community of chefs and work with us directly, please contact us at arla.pro.uk@arlafoods.com 
We will then notify you of any upcoming projects that best suit your culinary expertise!