The perfect pizza mozzarella
The pizza delivery and dining industry has expanded rapidly over the years, led by the increase of consumer expenditure. Find out what's taking the pizza market by storm.
Read more
Insight into your oven type
From dough to plate every pizza is unique, and every stage affects the final product. Whether you're a high-speed superstar or an artisanal expert, choosing the perfect mozzarella starts with understanding the oven you cook it in.
Who's got style?
The beauty of pizza is that it all begins with a highly customizable, blank canvas. From Rome to Detroit, the popular pizza styles that have formed are numerous. It's amazing how one can take dough, sauce and cheese and then come up with so many different variations.
Made specifically for professionals
At Arla we know that creating the perfect pizza is no easy task but with our range of mozzarella you can get one step closer.
ARTISANAL EXPERTS - EVERYDAY HEROES
Create your perfect pizza with Large Diced
A thicker cut size of mozzarella gives a slower melt, allowing the pizza base to be fully cooked before the cheese begins to burn. Low moisture content allows the pizza to be cooked more evenly, giving a crispy base and a golden crust.
Read more about Mozzarella Large Diced.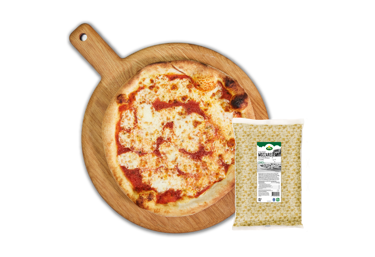 ARTISANAL EXPERTS
Create your perfect pizza with Block
Versatile product that can be used across the menu. Ideal for customisation to create a bespoke blend/shape. Great for pizza purists looking for an authentic looking pizza which can be mixed with local/artisanal cheeses to create an individual blend. Shape and size works with industrial graters or can be grated by hand.
Read more about Mozzarella Block.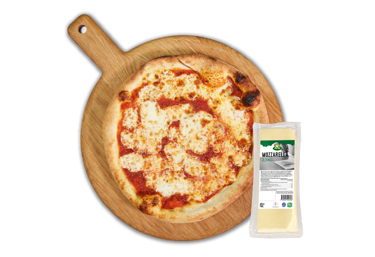 DELIVERY PROFESSIONALS - EVERYDAY HEROS
Create your perfect pizza with Large Shred
The thicker cut size makes it perfect for delivery, retaining opacity as it's transported from kitchen to consumer. The 4x4x20mm cut sizes means more stretch on the cheese once cooked.
Read more about Mozzarella Large Shred.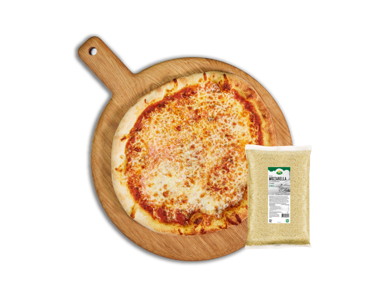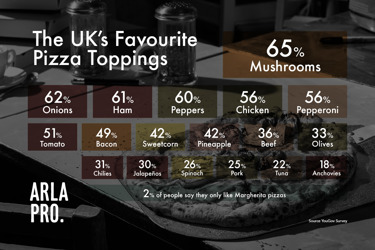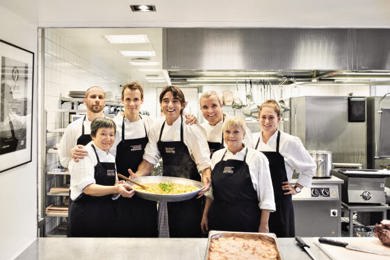 Let's talk cheese!
Feel free to contact your local Arla Pro representative for more information, samples or inspiration.
Contact us
Elevate your foodservice operation with the latest insights and inspiration
Looking for foodservice insights, inspiration and delicious recipes made in collaboration with top chefs? Sign up here!