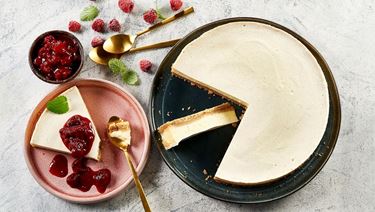 New York Style Cheesecake
Crush digestive biscuits and mix with melted butter. Press into a baking tin.
Next, whip cream cheese and sugar. Add in the vanilla, flour and cream. Add in eggs one at a time.
Put the mix in the tin and bake for 15 minutes at 180°C. Then turn down to 120°C and bake for 50 – 60minutes.