Her passion and appreciation for food and Nordic cuisine specifically was imprinted on her at a very young age. "Food was a very big thing in my family and not just with the purpose to be fed," she explains. "My dad and I would cook for hours and he taught me the importance of good produce and its sources – fish comes from the fisher man, cheese is bought from the dairy shop, and meat from the butcher. Today I am very thankful that I have been taught never to compromise on quality."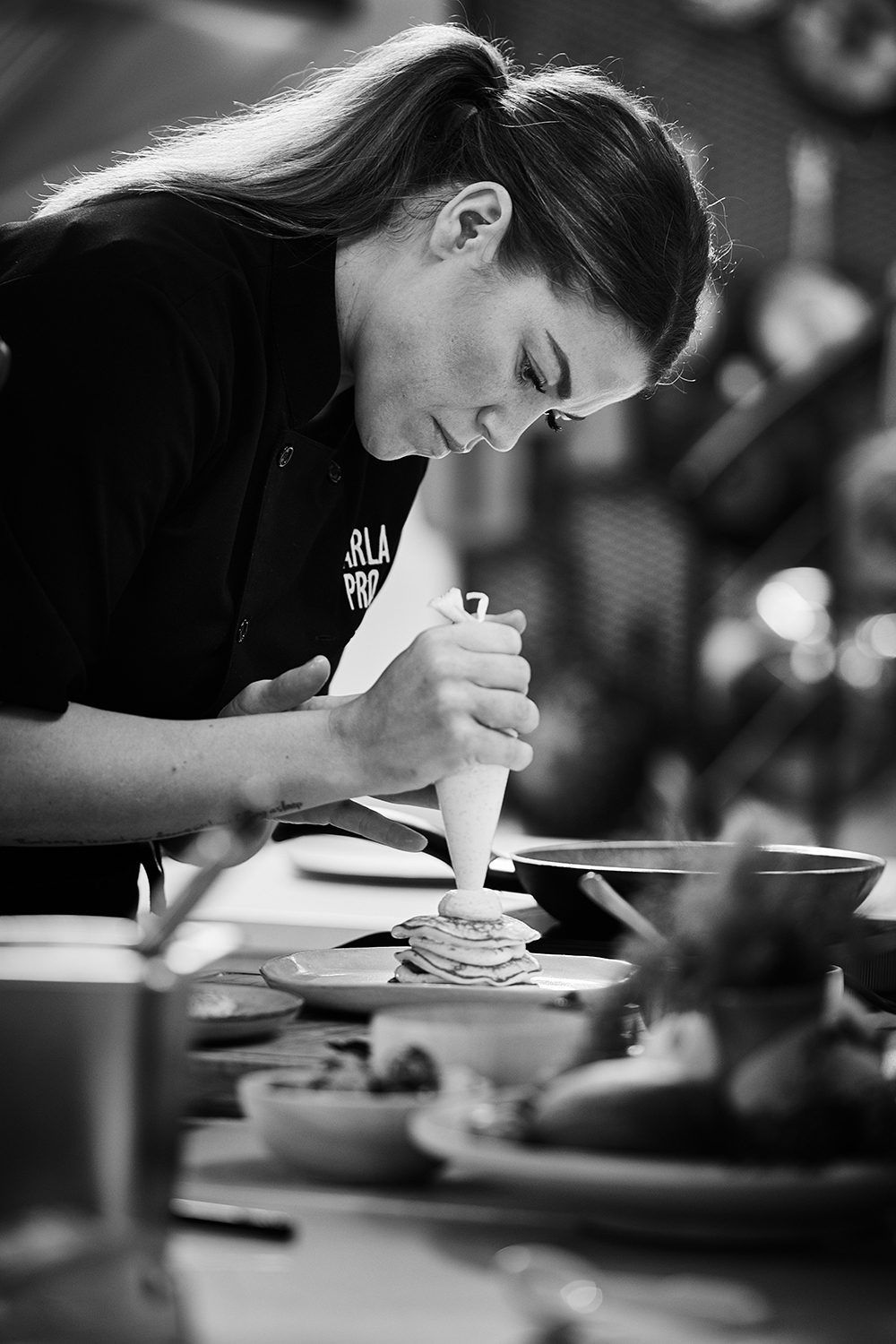 Dairy forms an important part of the equation of Nordic cuisine, in which Chef Camilla wholeheartedly agrees and has intimate insight to. "At age 13, I worked at a small family-owned dairy factory and even then I was fascinated by the whole farm to table concept," she recalls.
"The cows lived on grass right next to the production so milk went straight from the stables to the tank and seeing how milk could produce such a wide range of products. This is the essence of how I think food should be.  It should utilise its produce to the fullest and never allowing it to go to waste."
The perspective gained in dairy by Chef Camilla in her formative years has undoubtedly given her an edge in terms of cooking and crafting recipes. It is an element she holds a high standard to, throughout her professional career working in world-renowned Michelin-starred restaurants around the globe.  This is why the Chef has zero compromise on dairy quality in her restaurant today.
"It's very important that the dairy products we use in our kitchen are honest products. The freshness in the flavour and the right balance of salt and real fat should always be there."  Chef Camilla opines that Arla Pro dairy products have managed to meet the demands that she has as both a professional chef as well as a food service operator.
"The consistency of the products over the years has always been the same high standard," she adds.  "It's simple and pure and knowing where the products come from gets me a little extra excited, especially in my capacity today as a food and restaurateur in an Asia city with such a strong heritage and food culture."