Dave Wall on How to Work Smarter
Working in a busy, professional kitchen means working under pressure. Speed is of the essence if you want to get those meals out on time and keep your customer satisfaction levels high. But working fast cannot mean producing sloppy work... The magic comes when you manage to chop, whisk and present just as neatly as always, but in less time.
So how can you boost your efficiency in the kitchen, whilst still maintaining the same levels of precision and attention to detail? We asked Dave Wall, Head Chef of Suffolk's award-winning The Unruly Pig, to bring you some ideas.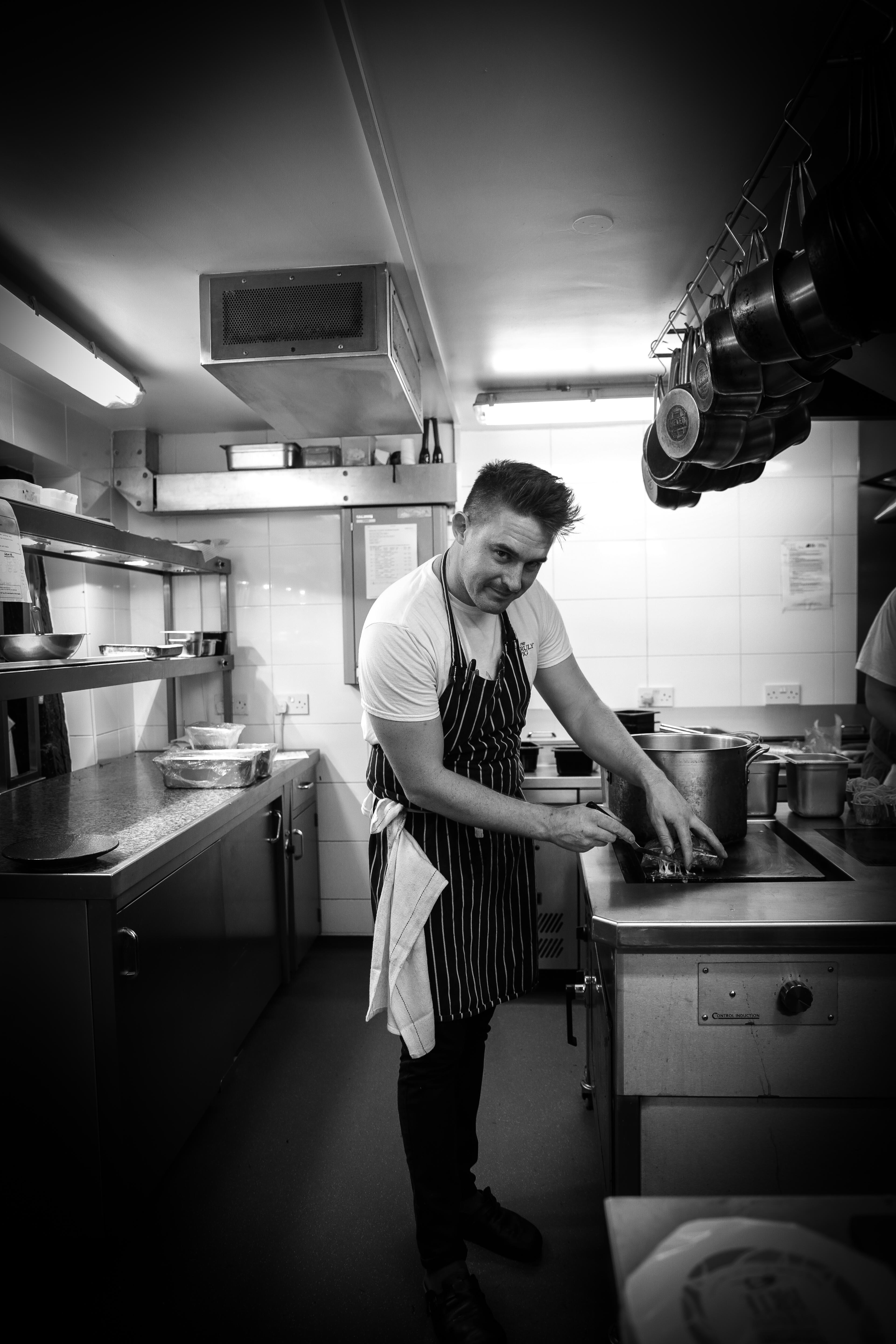 Make Use of Technology
Most chefs will happily admit that to be a success in the kitchen, you need the best tools at your disposal. Chopping appliances and carving knives are important, but sometimes you need to bring in some technology. The right kitchen tools can mean the difference between an amazing meal and a disappointing experience for the customer. Whether it's a state-of-the art vacuum packer for keeping foods fresher for longer, or an app to help you reduce waste (a key trend in food right now) – make technology your friend in the kitchen.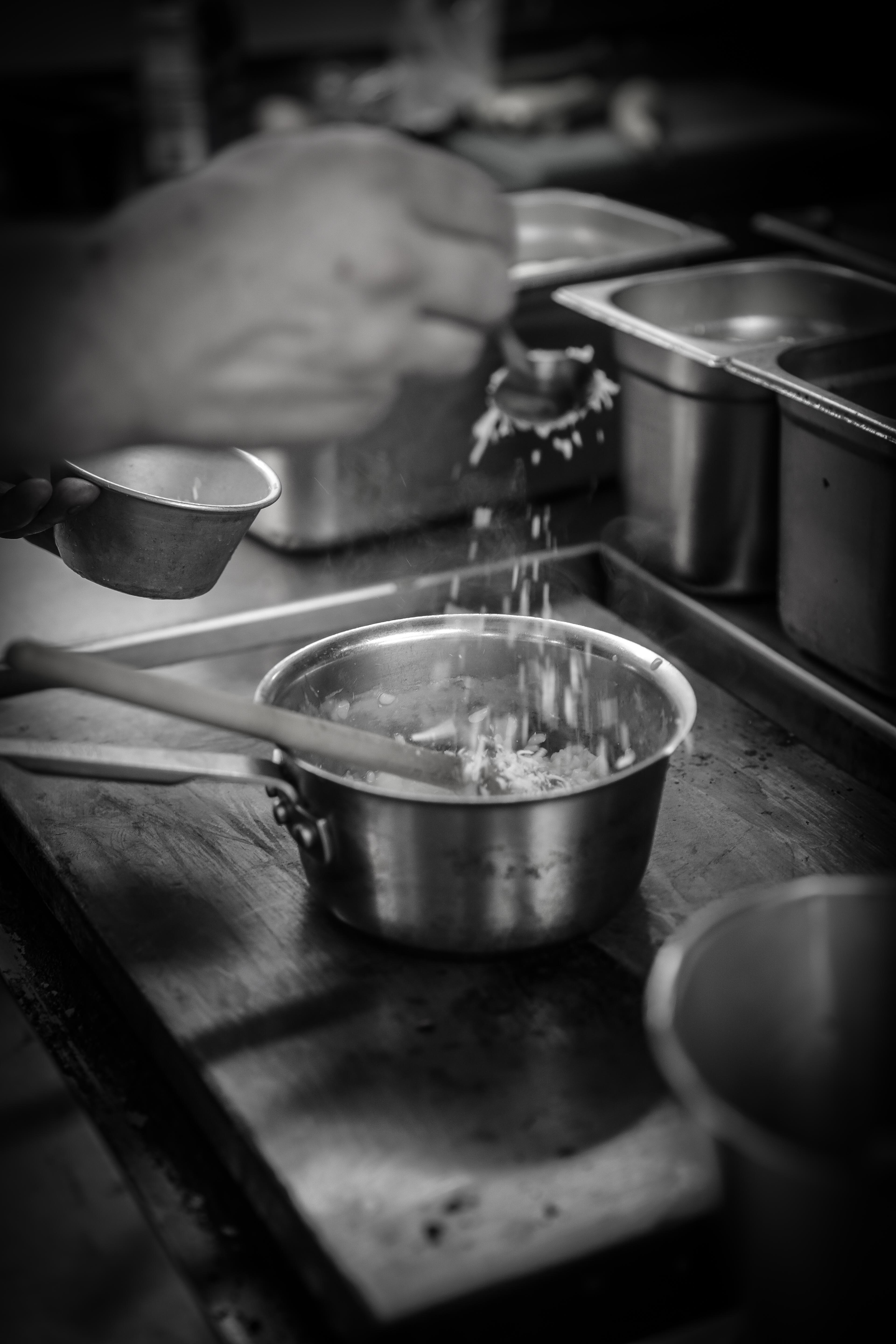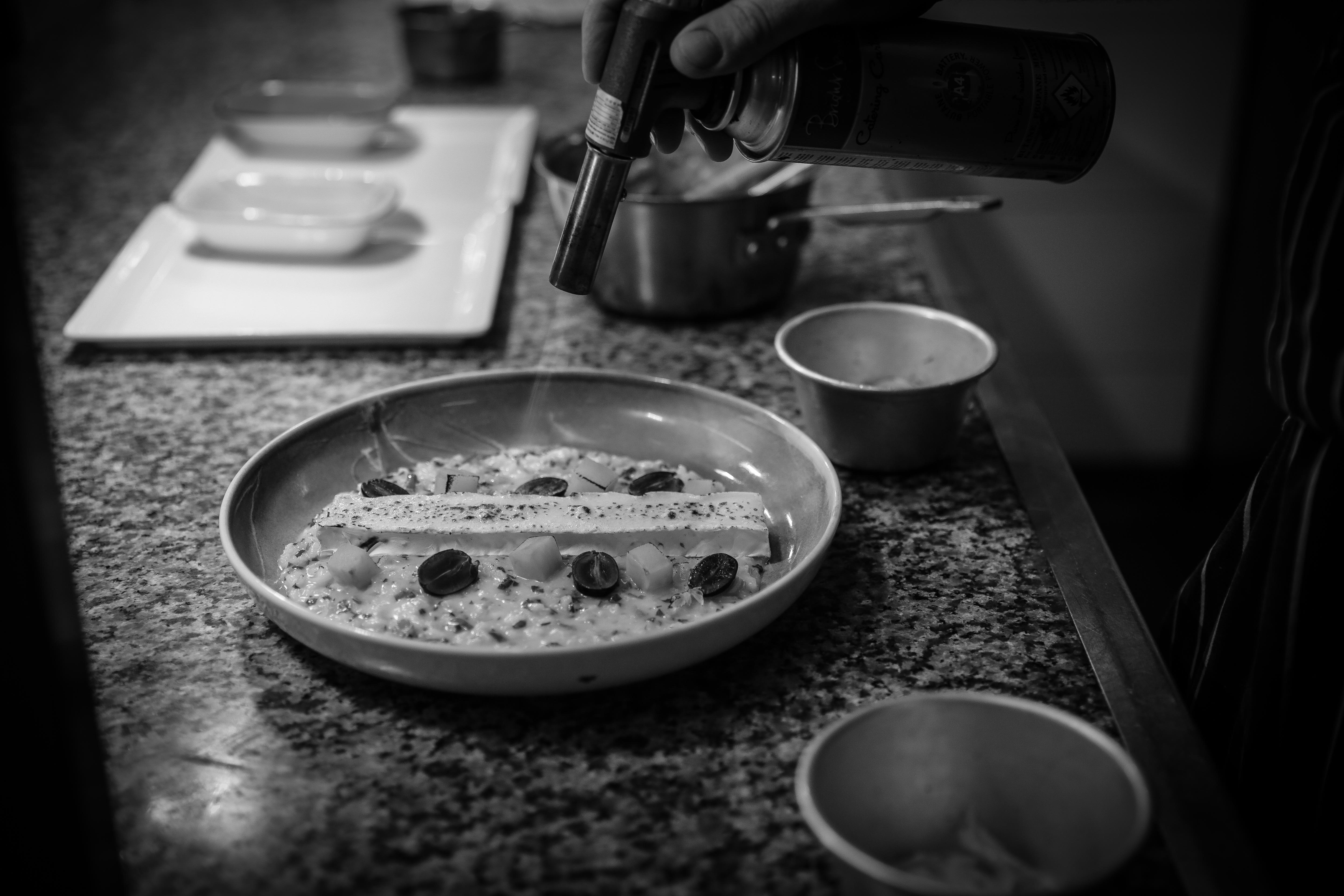 Clean As You Go
It's an oldie but a goodie! Cleaning as you move through the processes will save a massive amount of time, and will keep your work area tidy and organised so you can get your work done more quickly. Working in a professional kitchen is hectic; there are lots of people, plus sharp knives and hot boiling pans and health codes. The only way to impose some order on the chaos is to work clean. Wipe down your station every time it becomes messy, keep clean, dry towels around your waist. Don't focus on reusing dishes and cutting boards. Start anew, start clean, make sure everything is just so.
Precook As Much As Possible
We pre-portion everything to minimise wastage and increase speed and efficiency in service. Meat, fish, pasta, risotto and ragu are all weighed out to portions so it is a case of when a check comes on there is no faffing about. Every dish has a spec sheet with all the components, yields and portions stated for optimum consistency.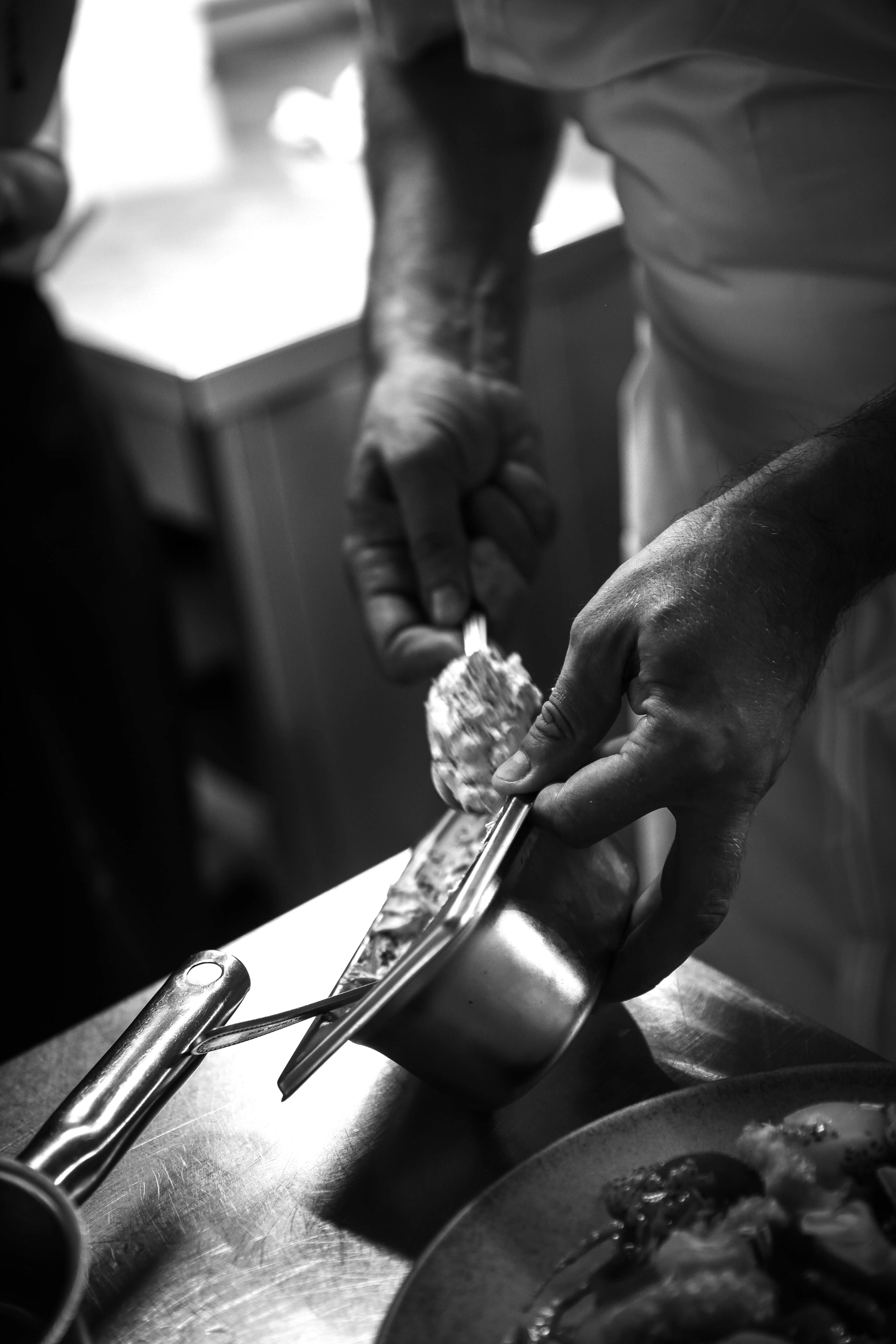 Practice Your Set Up and Skills
Muscle memory plays a significant role in speed in the kitchen, so practice setting up your workstation in the same way every day. That way, you'll just reach for the salt when you need it, without even thinking about where it is. You can get even faster and more efficient in the kitchen by improving your essential skills through practice too. Slow at chopping? Struggle to peel fast enough? Invest in some cheap ingredients and practice your skills.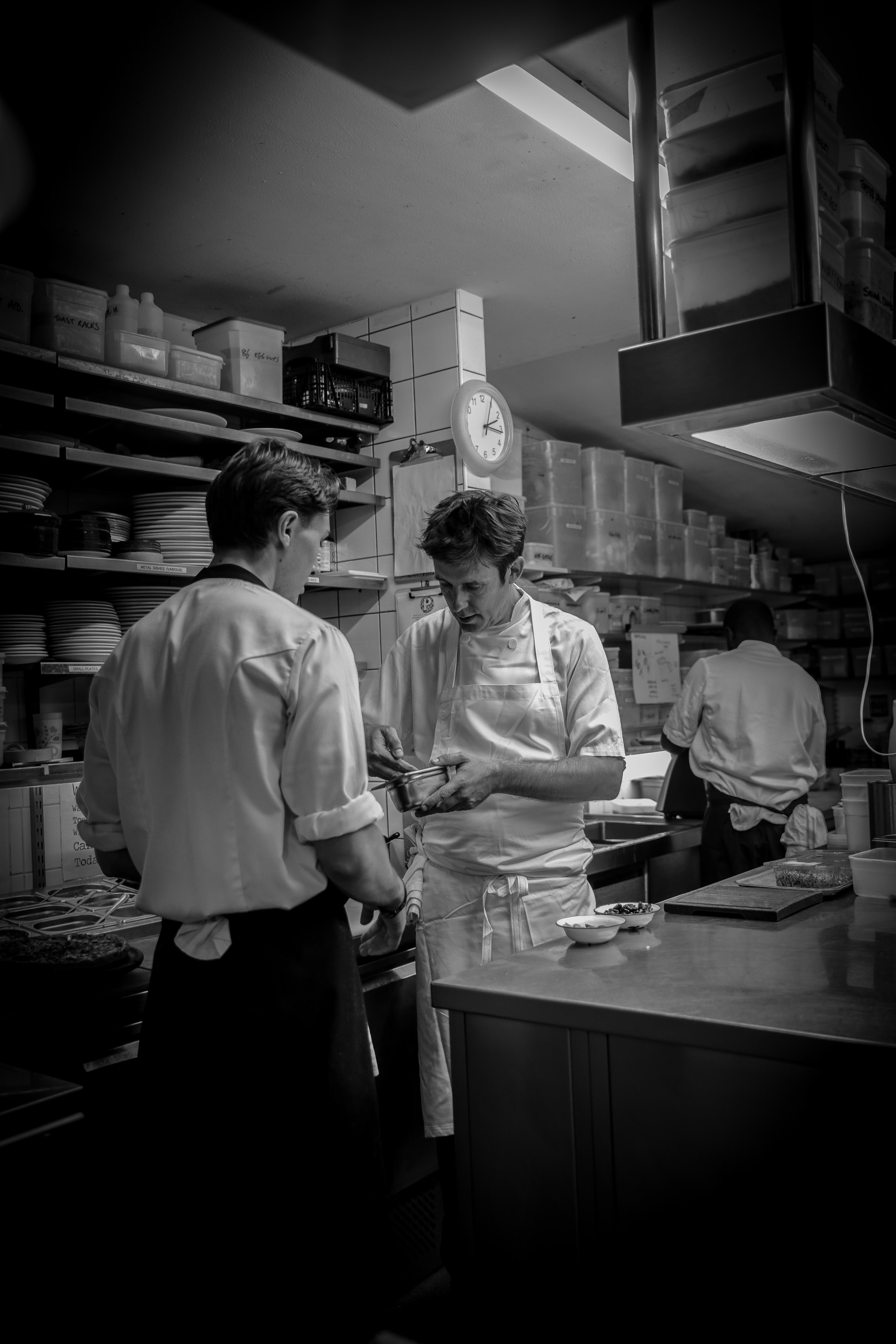 Quality dairy products make a huge difference. You can't use just anything. If a product does not have the right fat content, for instance, it just won't perform well. Simple as that.

Dave Wall, head chef at The Unruly Pig
Up to Scratch Suppliers
In the Unruly Pig kitchen we invest huge time, effort and expense in preparing all our dishes from scratch. However, we do buy in cured meats and bread as we have found superb suppliers who we would struggle to match for quality and consistency on these products. We use Pump Street Bakery of Orford, who are an artisan bakery who are specialists in sourdough and they also produce the stunning brioche buns that we use for our burgers.
The Barista's View
Ollie is a Professional SCA (Specialty Coffee Association) qualified Barista and Authorised SCA Trainer at North Star Coffee Roasters in Leeds. North Star was established in 2013 as a wholesale coffee Roastery but has since added a Coffee Academy and Coffee Shop space to its growing business. Here, Ollie gives his insights on the importance of milk to the team at North Star.
What makes a great milk supplier? It's all about service, quality and consistency. They go hand in hand. If a supplier can guarantee that then it is going to pay dividends, especially at scale. If you've got a large farmer-owned dairy business, you're going to be able to replicate the same quality at scale. That means a quality, more homogenated product which eliminates variables and delivers a consistent product to the consumer.
How can milk give you the edge over the competition? The coffee industry has seen significant growth over the last few years and we feel milk has played a real part in that in turning coffee into something that can be universally appreciated for what you can do with it regarding latte art and the visual element of it, Quality milk gives coffees an edge by having a shinier, longer lasting foam that is more likely to hold a pattern. Given the variation in dairy milk that's available, if you can find that one supplier that gives you a really high quality foam with gloss and shine that lasts longer, then that's important.
How are customer tastes changing? The challenge is in sourcing products that have a similar taste profile to milk. Then the taste of the coffee itself is less affected. Mastering them can be a lot more difficult than with dairy milks. It takes real skill and understanding.
What's the single most important thing when it comes to using milk in North Star? The balance of fat and protein in the milk dictates the quality of the foam, but even a great milk can perform terribly when allowed to stand or degenerate. As the milk tails off proteins de-nature and fats change so the structure of it changes. Guarantees of freshness are so important along with care of the dairy farmers to fit in line with our own ethical procurement policies at North Star.