Selecting the Right Cheese for the Job
Deliciously natural and perfect for cooking as well as baking, Arla Cream Cheese is the ideal raw material for professional chefs. Made of 100% natural ingredients and with a long production history, Arla Cream Cheese is characterized by a fresh and slightly sour cream taste, fine and smooth mouth feel with a natural and milky white colour.
Soft, easy to cut with a smooth consistency and great spreadability – even right out of the fridge – Arla Cream Cheese is suitable for a wide variety of applications. You just need to choose the right one for your product in order to maximise your returns as well as increase customer satisfaction…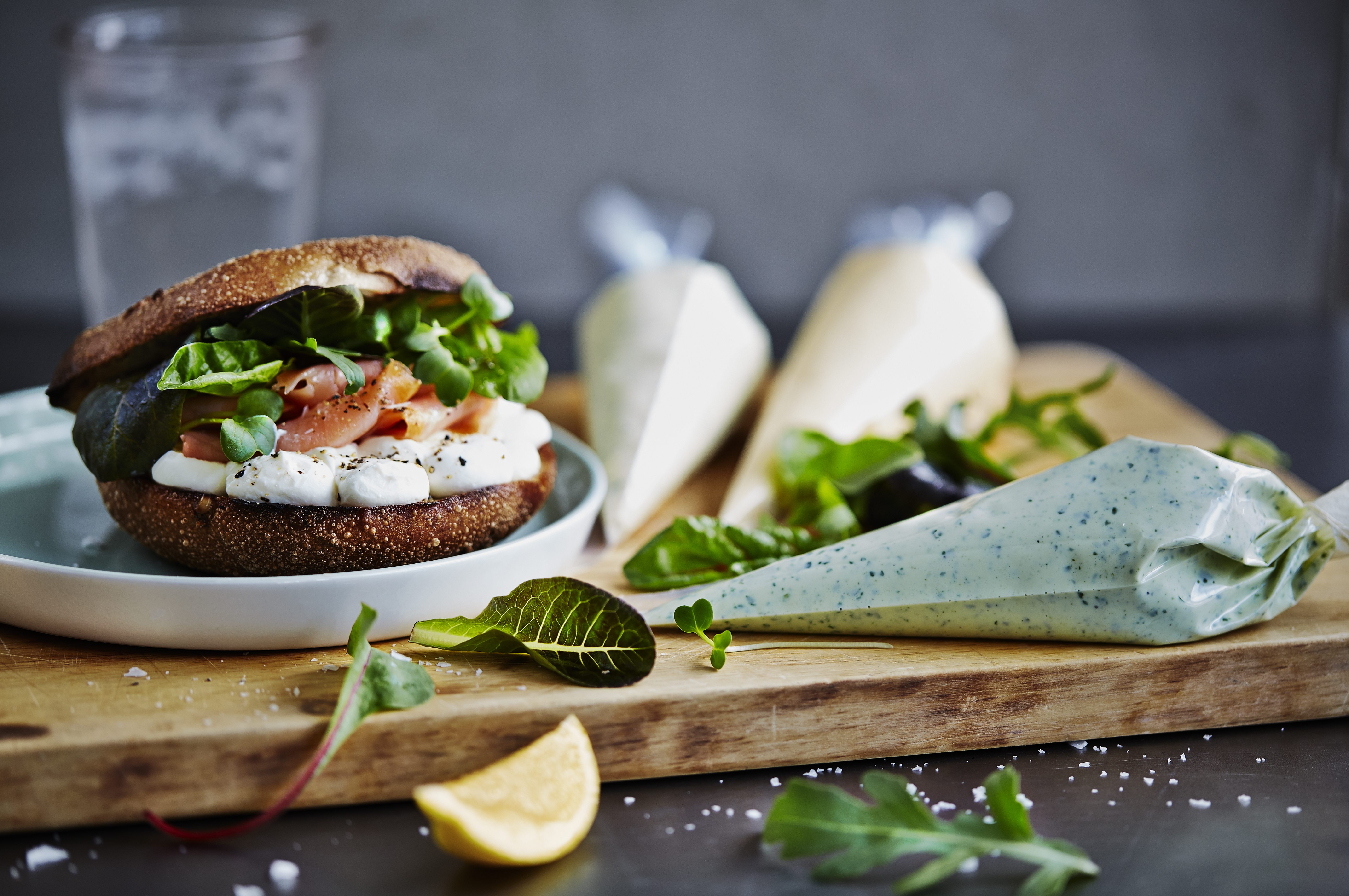 ARLA CREAM CHEESE 25%
Convenience at your fingertips!
What Do You Need to Know?
Arla Cream Cheese 25% is soft in texture and boasts a wide variety of uses. It works perfectly as a spread and as a filling, and it also works well in cold applications, making it ideal to be used as Whaa topping or frosting in cold dishes as well as cakes.
How's It Packaged?
Arla Cream Cheese 25% comes packaged in a 1,5kg plastic bucket with a resealable lid. This not only ensures the cheese is easy to handle and store but also guarantees optimum freshness over a longer period of time whilst protecting the cheese from taking on the taste or odour from other products in the refrigerator.
What's It Good For?
Pastry, bakery and main kitchen applications. Its fresh creamy flavour, soft texture and smooth homogenous appearance make it highly suitable for dips, fillings as well as spreads. It also provides a unique taste to sushi and canapes as it is not overpowering. With 16% fat, Arla Cream Cheese 25% is especially suitable as a filling in hot items such as baked potatoes. The added convenience of the resealable container makes it a cream cheese that is extremely easy to use, which will help save time and reduce unnecessary wastage through portioning.
ARLA CREAM CHEESE 34%
Versatile, rich and tasty
What Do You Need to Know?
Arla Cream Cheese 34% is soft and easy to cut, making it highly suitable for making a wide variety of cheesecakes, as a cupcake topping or a pastry filling. Sliceable and pliable, it is versatile and highly adaptable to be used in making spreads and in cooking and baking applications.
How's It Packaged?
Catering to both smaller operations as well as industrial kitchens, Arla Cream Cheese 34% is available as a 1,8kg wrapped cream cheese block or as a 16kg block. Easy to handle and use, and simple to cut and process, it affords convenience in an environmental friendly package.
What's It Good For?
Hotels, restaurants, bakery, industrial manufacturing and transportation catering. Arla Cream Cheese 34% is primarily used for baked or refrigerated cheese cakes as well as savoury cheese cakes due to its fresh, natural and mild creamy taste. Its lower moisture content of 25% and 16% affords it optimum usability in baking as well as hot and cold cooking applications. The beauty of the product is that it will also help retain the crisp and dry texture of pastries, an attribute extremely useful for par-baked goods.