Arla Pro Frost & Bake
High-performance cream cheese blend* for cakes and frosting
With Arla Pro Frost & Bake, you can whip up tasty cheesecakes and picture-perfect frosting in no time. Developed in close collaboration with professional bakers, Arla Pro Frost & Bake offers the mild taste, smooth texture and enhanced functionality you need to keep customers excited, while increasing efficiency in the kitchen.
*Blend of cream cheese and vegetable oil
CREATED IN PARTNERSHIP WITH BAKERS
Great taste meets great functionality
BRIAN HALLING, CHEF, ARLA PRO
"…easy to mix straight from the fridge"
"What really sets this product apart for me is how is fast and easy it is to mix straight from the fridge. No lumps, just a perfectly smooth batter, which gives your cheesecakes a dense texture without airholes."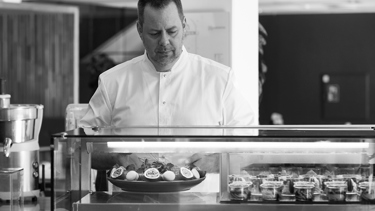 5 reasons to go with Frost & Bake
Arla Pro Frost & Bake combines the rich taste of full-fat cream cheese with the easy mixing of low-fat cream cheese in one multi-purpose product. Explore the value-adding benefits below – presented by our own Chef Ryan M. Abujeala.
BENEFIT NO. 1
Easy to mix
Benefit no. 2
Ideal for flavouring
Benefit no. 3
Bake-stable
Benefit no. 4
High stability
Benefit no. 5
One product, many applications
RYAN M. ABUJUELA, CHEF, ARLA PRO
"It is a good flavour base…"
"I use this product for baked cheesecakes and sweet bread fillings because it is bake-stable; and for savoury applications such as dips and sauces, because it is a good flavour base …"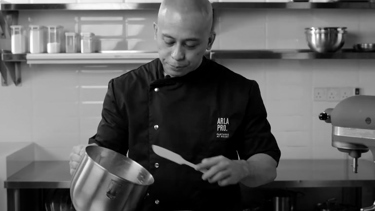 The partners who can make your bakery business rise
Working closely with bakers, we offer quality dairy solutions and fresh-baked insights to move your business forward.
Learn more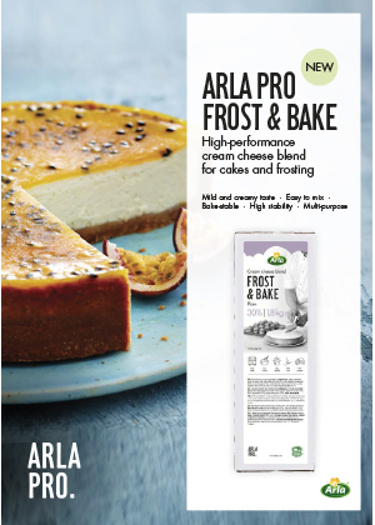 Facts & inspiration
Arla Pro Frost & Bake
We have gathered all the Frost & Bake facts, benefits and even a recipe for a delicious Japanese cheesecake in this printable one-pager.
Download now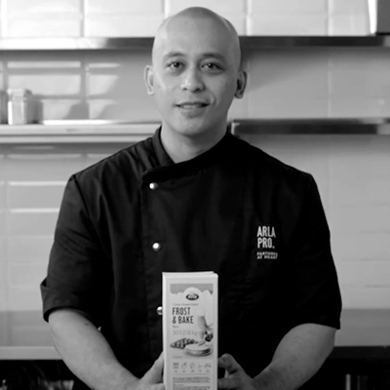 Let's partner up!
Want to learn more about how a partnership with us can benefit you? Our bakery experts are ready to talk.
Get in touch