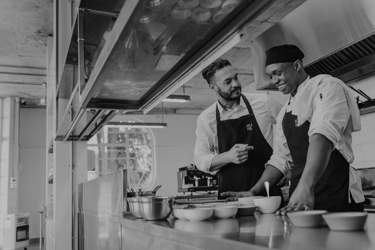 Find your Arla® Pro Consultant
Partners for your Business
Arla Pro offers innovative products, and digital inspiration for your professional kitchen.
We want to be an inspirer and driving force in the market.
We will actively contribute to boosting your business in new, inspiring and value-creating ways, by combining the best of dairy with foodservice passion and knowledge.
Our dedicated team of Foodservice professionals are here to help you grow your business through insights, knowledge, and support on various issues around dairy products for the professional kitchen.
Meet them below and always feel free to get in touch.
Bahrain
Ali Rashid Al Amin Group
Building 733 Road 113 Sitra Industrial Area 601 P.O. Box 643 Manama – Kingdom of Bahrain
T +973 1773 2220 | F +973 1773 0078 |
info@aralamin.com