A tasty cheeseburger
A tasty cheeseburger is a work of art. Every ingredient has a role to play. Every flavour a purpose. So, when it comes to the cheese – our contribution to your masterpiece – we leave nothing to chance.
Making a cheeseburger is easy. Making a great one takes knowledge, skill, passion – and just the right cheese. With Chasing Cheeseburger Perfection, we want to help you take your burger game to the next level by offering premium cheeses, handpicked for their burger performance, as well as share the knowledge and insights we've gathered from countless cheese tests and conversation with cheeseburger chefs around the world. Think of it as a passion project for pros by pros.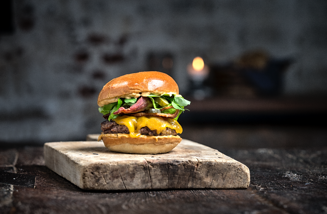 The Classic Cheeseburger
As simple as it is delicious