Meet the judges
After an extremely strenuous year, the Young Chef Young Waiter competition has never been more important to our industry. As supporting sponsors, we are thrilled to help the young stars of our industry at the beginning of their careers.
Scroll to meet the judges and discover exclusive content from the likes of Theo Randall and Adam Handling as they share expert advice and much more!
Or click here to learn more about Young Chef Young Waiter! 
Young Chef Young Waiter Cookbook
As proud sponsors of this year's Young Chef Young Waiter competition, we are super excited to bring you this exclusive cookbook. Meet judges Theo Randall, Adam Handling and Mario Perera - read as they share top advice for chefs at the beginning of their culinary career. Get to know all of the Young Chef finalists of this year's competition and what dishes they created during the finals.
CLICK HERE TO DOWNLOAD YOUR FREE COPY
Meet Theo Randall
Theo Randall's passion for cooking began at a young age. His interest in the food and culinary industry had been sparked by family travels across Europe, where he experienced different flavours and cultures. Since then, Theo's passion for culinary excellence continued as he went on to have monumental successes. Theo returned to the River Café for a further 15 years as head chef and it was under his patronage that the restaurant received its first Michelin star in 1997. He left to launch Theo Randall at the InterContinental, which opened in November 2006. 
Click here to learn more about Theo Randall...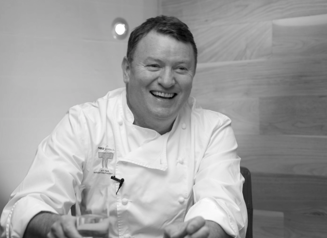 Meet Mario Perera
After starting work at The Dorchester 18 years ago, Mario Perera fulfils his childhood dream by taking on the highly coveted role of becoming The Dorchester's executive chef. From growing up in Sri Lanka to meeting HM The Queen, take a watch of the below video to learn more about Mario's heartwarming and exceptional story.
Click here to learn more about Mario Perera...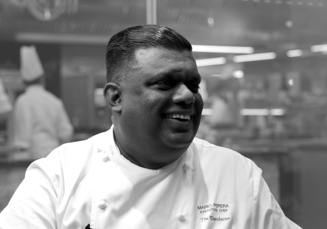 Meet Adam Handling
Chef Adam Handling is a real powerhouse in the hospitality industry, even since the early stages of his culinary career. Adam reached his first key achievement in his late teens where he went on to become Fairmont's youngest ever Head Chef. Adam has several impressive awards under his belt, including Scottish Chef of the Year, British Culinary Federation's Chef of the Year, Acorn Awards winner and Chef of the Year in the Food & Travel awards.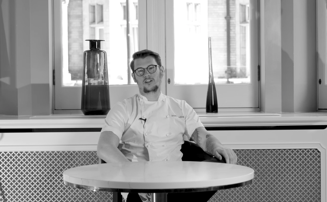 Join Our Online Community!
We've tonnes more inspiration and tips for foodservice professionals. Get the latest by joining us on Instagram, just follow @arlaprouk