We are supporting Big Hospitality with their industry-wide editorial initiative that aims to educate the sector on what support is out there and provide advice, daily insights and breaking news. Other supporting partners include Unilever Food Solutions, McCain Foodservice and Hospitality Action. Find out more here #UnitedWeStand.
Head over to our Instagram @arlaprouk - we're sharing all the positive hospitality industry moves.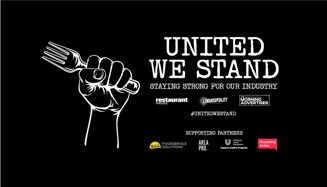 Dine-in switches to delivery
Many businesses have fallen on hard times due to the coronavirus pandemic, and the hospitality industry has taken quite the hit. Under Government regulations, restaurants are still able to operate, albeit only as delivery operations. This is proving to be a lifeline for many independent food outlets trying to survive COVID-19. However, it means restaurants will need to be very reactive and move fast.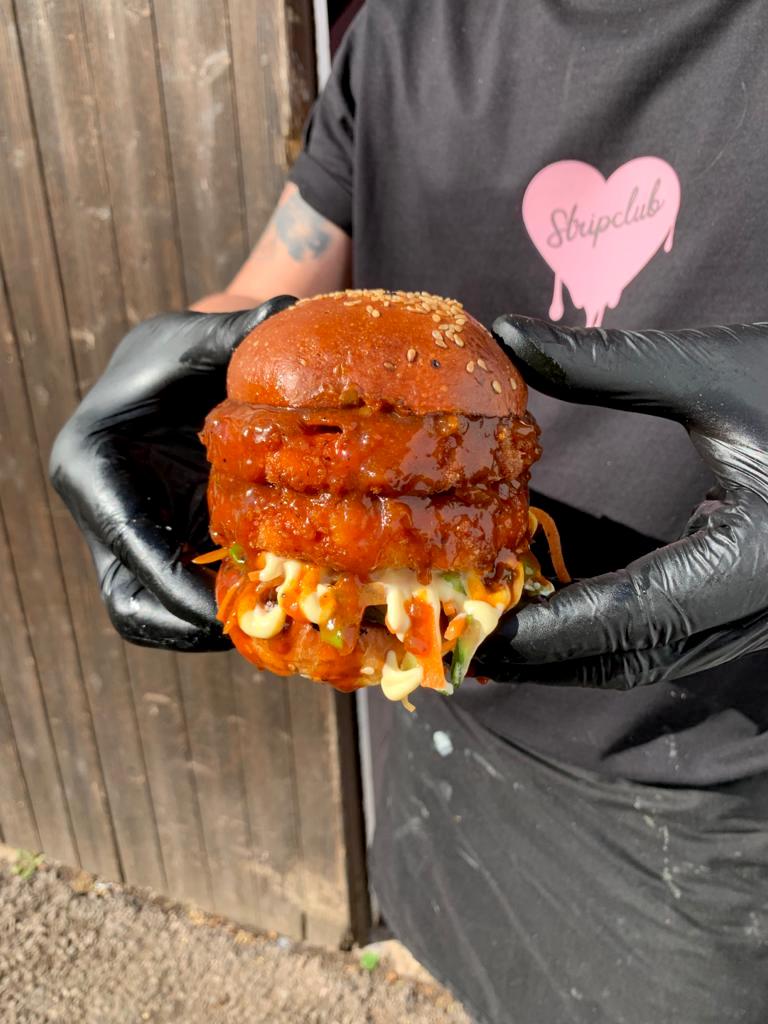 Before you restaurateurs take the delivery plunge, we'd like to arm you with some useful information.
Click to order
There are many providers out there who can help build your online ordering portal, and this is such an efficient business move. Having an online ordering system will relieve a member of staff from telephone orders that may be occupying their time which could be spent elsewhere. This will leave your customers with the control when ordering with specific food requirements, which will speed up the process on your side. Not to mention a smooth payment system, which means no more handling cash!
Tell your online customers
It's important to let your customers know that you will be closing your doors for a dine-in service; however, when it's time to announce your move to delivery, be positive and enthusiastic. Build on the excitement of your new menu offering and eating in the comfort of your own home – if you're not positive about the change, your customers won't be either. Try boosting your social posts with a small budget to get the word around – this will work in your favour if you are specific with your geographical targeting.
What's the location?
At this time it's hard to predict the financial future, so if you are an operator with multiple outlets you may want to consider which shop to keep open. Before making this decision, think about which site would enable you to reach the most customers in the most efficient way.
Simple is delicious
As you transition from your restaurant menu to your delivery menu, don't be afraid to keep it simple. There are many factors to consider when creating a menu suitable for delivery, so don't overcomplicate things. It's important to think about the challenges of transporting goods to customers, such as delivery distance, packaging and keeping your food quality consistent. 
Take it offline
Not everyone is virtually social, so it's important to let your loyal customers know of the service change. Stick a note or poster up on your storefront to make members of the public aware that you are now open for delivery. 
Big Hospitality share advice on converting into a delivery-only business here.
How to deliver safely
For no-contact delivery, it is advisable to understand whether your customer is self-isolating, to limit the contact upon delivery. If your customer is in self-isolation, it's recommended that you call your customer on arrival, leave the food on their doorstep and step back 2 metres to keep everyone safe. It is strongly advised that businesses go cashless and encourage payments to be made over the phone, online or via a contactless facility to limit contact. All vehicles being used to transport food or deliveries should be kept clean at all times. Vehicles operating for delivery should only contain what is needed for that particular journey, reducing the risk of the virus spreading to objects.
Big Hospitality shares advice from Just Eat on operating a delivery restaurant, click here to learn more.
Drive-thru's
Maintaining a safe social distance is important for everyone, and since restaurants are now mandated by the government to be closed, alternative options like delivery and drive-thru are the next best option. Delivery is a great choice for some, but the additional complexity of setting up a delivery system, the quality loss from transport and the hit on margins from paying drivers makes it unfeasible for many. A drive-thru or curbside pick-up, where it works, is a great way to minimise social contact while still preserving quality and margin.
If adopting this option, it's important to minimise as much as possible the time taken to serve the food, as long queues will dissuade customers when they are used to quick service. Consider offering a reduced or modified menu to improve speed.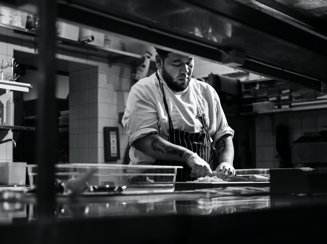 Wholesaler Action
In these extraordinary times, it's not just operators who need to act fast and change their behaviour to survive. There are significant demand changes in all different sectors of the food industry. Operators are forced to close or switch to delivery, so wholesalers need to change approach too. The foodservice world is pulling together; many regional wholesalers are already changing tack by offering home delivery or drive-thru to consumers to replace demand lost from operators. Once you've diversified your offering, what's the best way to spread awareness and reach these new consumers?
News is changing daily as further measures and closures are announced to try and stem the spread of COVID-19, so marketing needs to be nimble. When spreading awareness, we often look to traditional large-scale media such as radio or television, but below-the-line (BTL) techniques can be far more powerful at building an emotional connection and converting leads. 
BTL marketing has a measurable ROI, and is more direct, allowing wholesalers to spread awareness across a range of targeted touchpoints. People confined to their home listen to the radio less often and don't engage with in-store marketing. However, they are still online, and still receiving mail! Techniques like flyer drops, local newspapers, social media, email marketing and digital ads will be most effective, which wholesalers can support with in-store POS for the few operators that still venture out.
It's important to stay up to date, communicating swiftly and often with stakeholders.