Supporting Our Industry
The past six months have been incredibly tough on coffee shops and the foodservice industry as a whole. And, although you can brew at home, there's nothing quite like the smell of freshly roasted coffee from your favourite cafe or coffee shop. Here at Arla Pro UK, we're reigniting the nation's love for proper coffee.
We are proud to sponsorUK Coffee Week 2020 for the third year running, backing our industry's most-loved hot beverage. UK Coffee Week is a charitable initiative bringing together the coffee industry, coffee lovers and a host of brands to raise funds for Project Waterfall – this charity helps to bring clean water, sanitation and education to coffee-growing communities.
Hundreds of coffee shops in the UK have already signed up!
To find out how you can help support this great initiative, visit ukcoffeeweek.com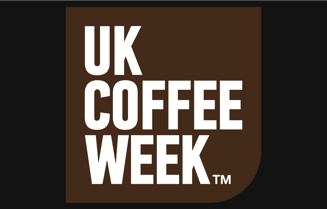 Meet Ollie, SCA Qualified Barista at North Star
Ollie is a Professional SCA (Specialty Coffee Association) qualified Barista and Authorised SCA Trainer at North Star Coffee Roasters in Leeds. North Star was established in 2013 as a wholesale coffee roastery but has since added a Coffee Academy and Coffee Shop space to its growing business.
Scroll to read Ollie's thoughts on the importance of milk in coffee...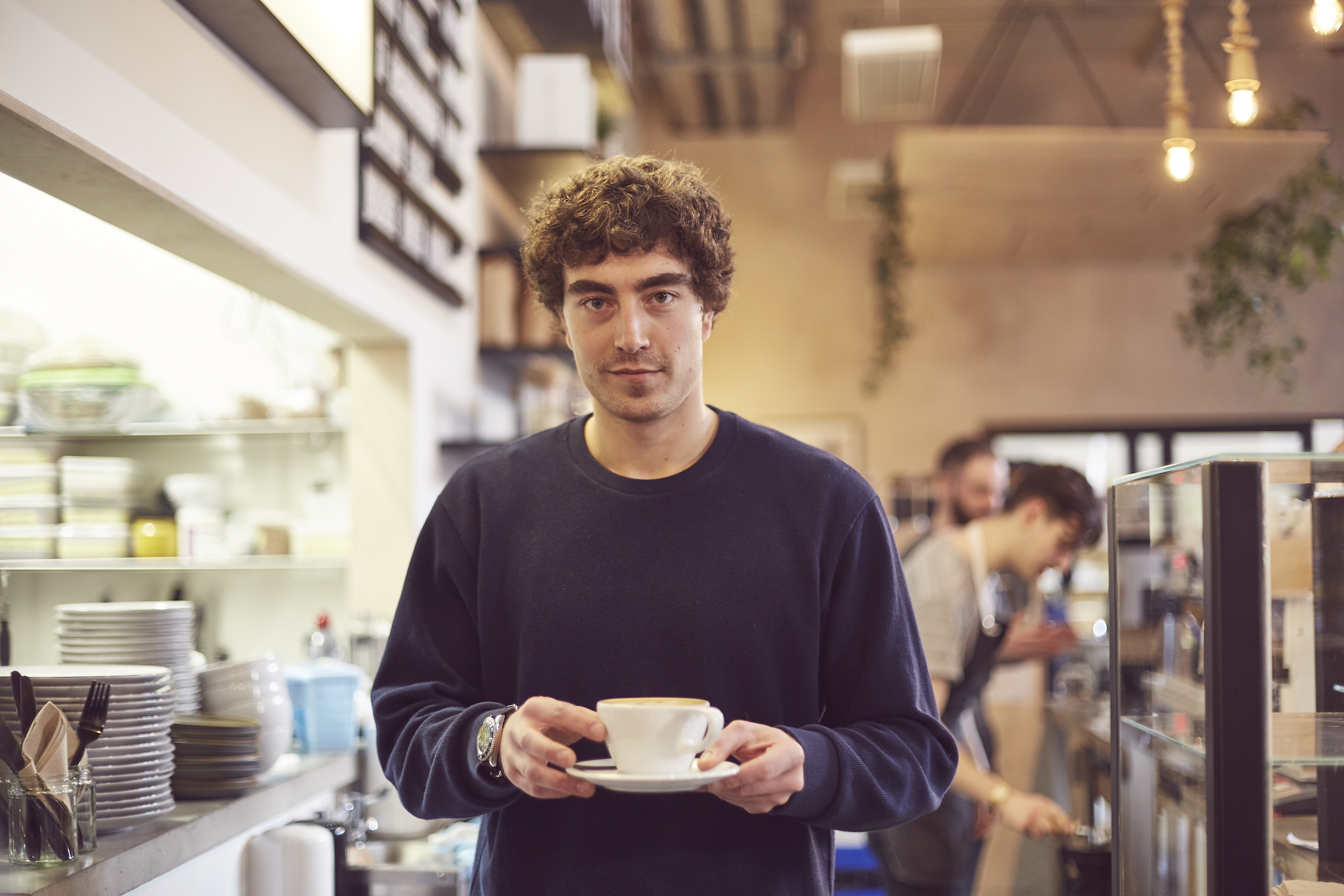 The Barista's View
- What makes a great milk supplier?
OS: It's all about service, quality and consistency. They go hand in hand. If a supplier can guarantee that then it is going to pay dividends, especially at scale. If you've got a large farmer-owned dairy business, you're going to be able to replicate the same quality at scale. That means a quality, more homogenated product that eliminates variables and delivers a consistent product to the consumer.
We really value consistency and that means a reliable, controlled supply chain. For example, with temperature control. Ensuring milk is stored properly guarantees a better shelf life. If a milk supplier is able to offer that, it is then key to ensure they are able to service businesses such as ours with regards to frequent deliveries.
- How can milk give you the edge over the competition?
OS: The coffee industry has seen significant growth over the last few years, and we feel milk has played a real part in that, in turning coffee into something that can be universally appreciated for what you can do with it regarding latte art and the visual element of it. Quality milk gives coffees an edge by having a shinier, longer-lasting foam that is more likely to hold a pattern. Given the variation in dairy milk that's available, if you can find one supplier that gives you a really high-quality foam with gloss and shine that lasts longer, then that's important. It's also about having a range that can meet the different demands of our drinks and customers.
To hear more from Ollie, click here.
Meet Paul, Master Barista Consultant
Paul Meikle-Janney, Director of Dark Woods Coffee, is a true coffee connoisseur. He has acted as consultant and trainer to a host of high-street brands including coffee retailers, machine manufacturers, ingredient manufacturers and dairies. He has also had a long relationship with coffee education, helping write the City & Guilds Barista qualification and qualifications for the SCAE. He currently sits on the Education Committee of the SCA.
Scroll to read Paul's take on the essential qualities in milk...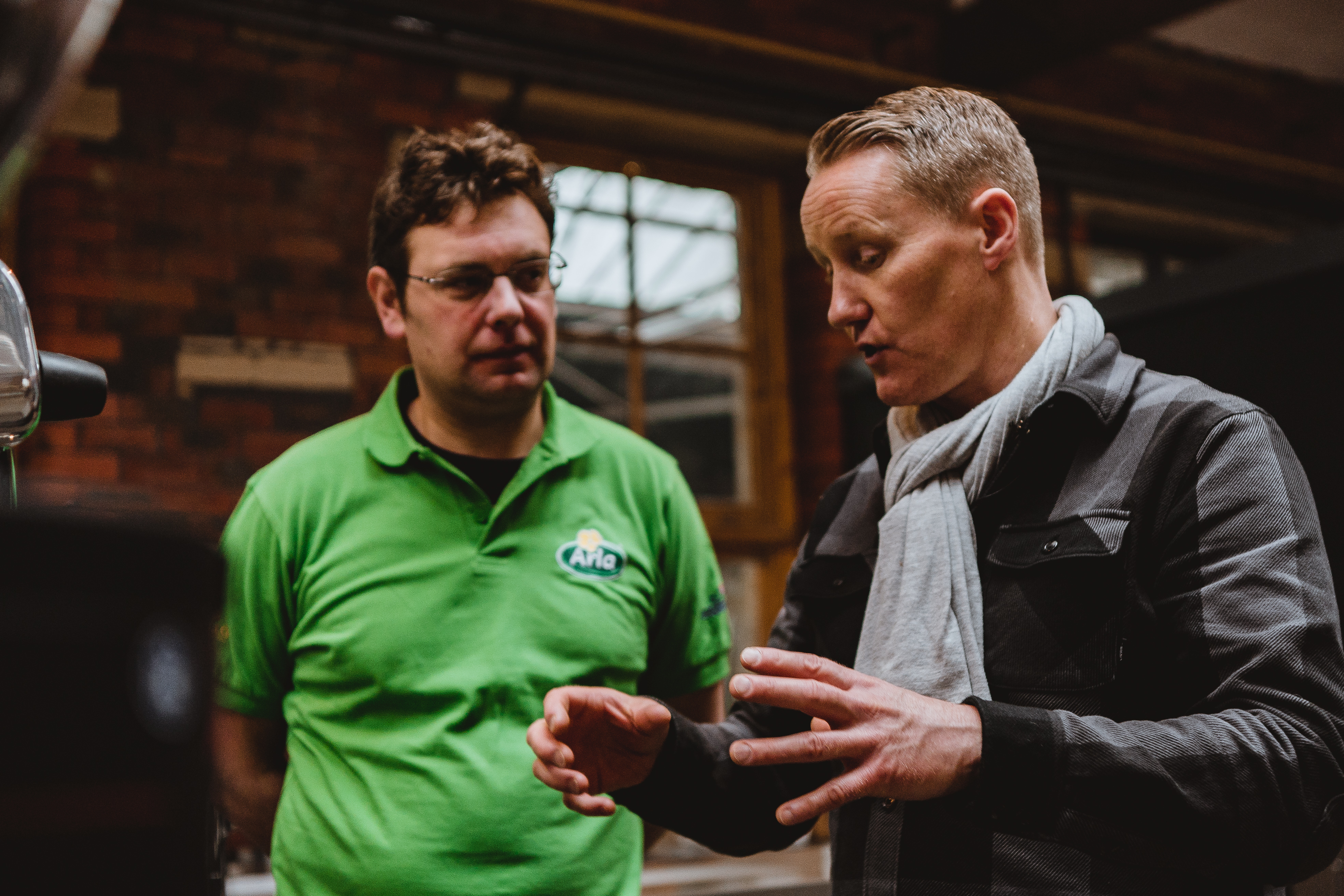 Milk Essentials by Master Barista Consultant, Paul Meikle-Janney
- Why does milk work with coffee?
Dairy products are classic enhancers of some of the flavour notes found in coffee and milk, and they also soften the bitterness. The three components of milk that have an impact on its flavour and texture are sugar (lactose), protein and fat.
- Milk Foam
The quantity and quality of the foam you create in your milk is dependent on the techniques you employ to incorporate the air into the milk as well as the type of milk you use. The process of adding milk to air is called foaming or stretching because it increases the volume of the milk. Bubbles in milk can range in size enormously, but if you foam well the bubbles will be so incorporated into the milk that they won't even be apparent as bubbles. Microfoam is the term used to describe frothed milk where the bubbles are so small and numerous that they can't even be seen, though they can be sensed on the palate as a lovely velvety texture. The milk will appear thicker and creamier. Creating stable milk foam involves a careful reaction between the desirable foaming properties of milk proteins with the destabilising properties of milk fat.
- The taste impact of lactose
One of the things many baristas get wrong (often as a result of customer demand) is the temperature to which they heat the milk – too hot and its flavours alter. Lactose doesn't taste particularly sweet but when excessively heated it breaks down into its composite sugars, glucose and galactose, making it taste sweeter. Heating milk over 70 ̊C also 'denatures' the proteins, giving you the characteristic eggy, custardy flavour of cooked milk.
To hear more from Paul, click here.
Our Top industry Insights
5 Important Consumer Insights
Although convenience is still the number one reason for visiting a coffee shop, it's GREAT TASTE that brings them back.

Consumers are forming strong, personal opinions on taste and that can have an impact on every component of the drink.

With the top three drinks still being lattes, cappuccinos and hot chocolate, milk has a key role to play in delivering the quality taste that consumers are looking for.

What's more, a 'well-foamed milk' is now quoted directly by consumers as an indication of a quality coffee that's worth coming back for.

Lactose intolerance and lifestyle changes are driving the UK's alternative milk sector, which is predicted to grow by over 40% over the next 5 years.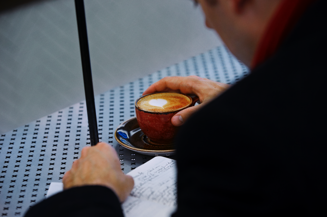 5 Key Challenges for Operators
Despite the positive growth forecasts, more immediately, an uncertain economic climate is putting some pressure on consumer spending.

Over three-quarters of consumers are saying that the prices of beverages in coffee shops affect the number of visits they make – that's the highest ever.

Nearly a quarter are trading down to smaller sizes and over 30% are visiting. At Arla Pro, we believe that with everyone serving better coffee, less frequently, it's your milk that gives you the edge.

Against this background is the industry's view that there may be an 'oversupply'.

An increasingly crowded market makes it hard for operators to differentiate.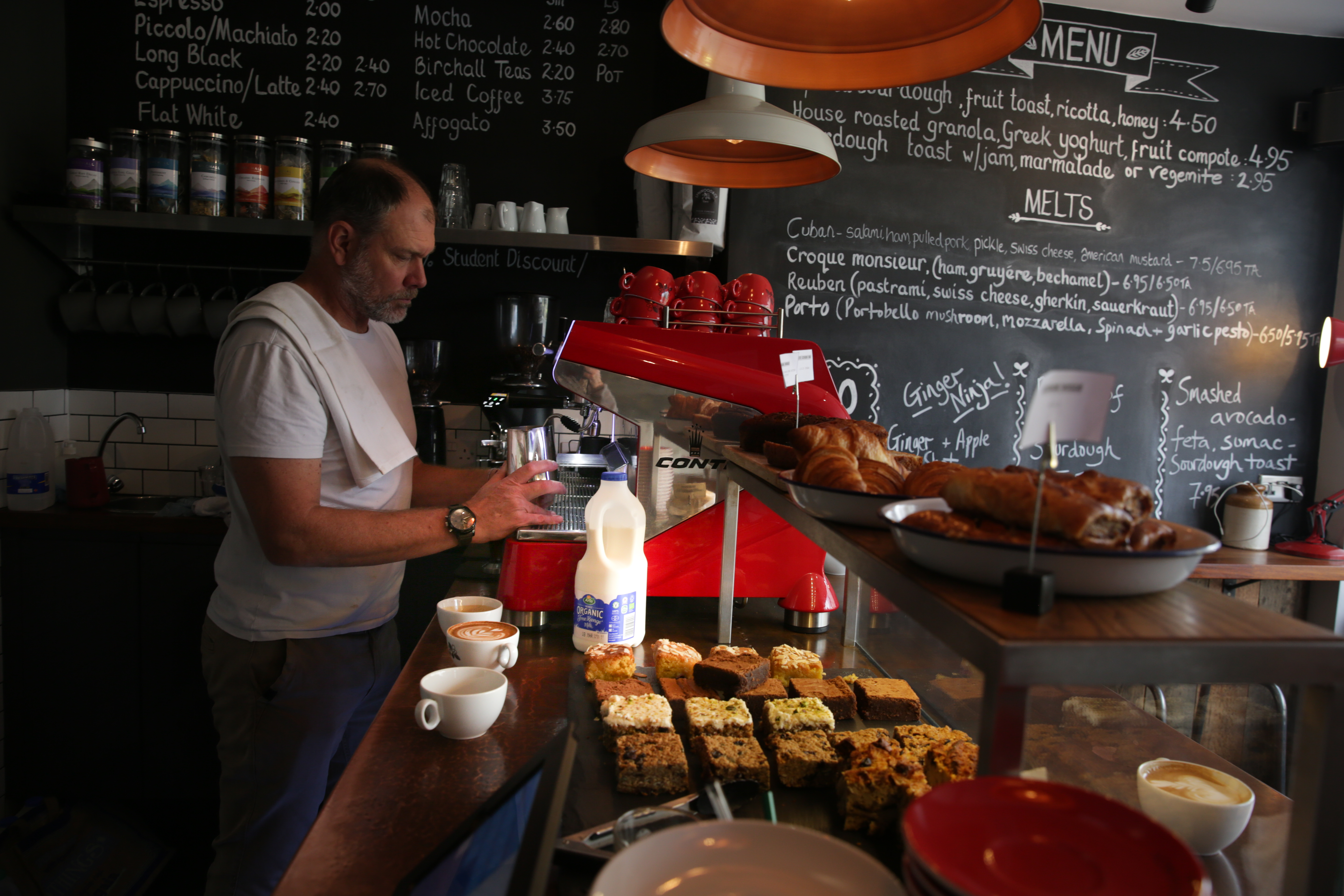 Coffee Culture Trends to Watch!
• Increase in quality coffee across all sectors
• More immersive experiences for consumers
• New, younger consumers wanting choice and innovation
• Growing demand for transparency, fairness and sustainability
• New technologies driving connection and convenience
• Increasing demand for milk alternatives
Scroll down to watch what happened when we went to see the brilliant baristas at Ground Craft Coffee...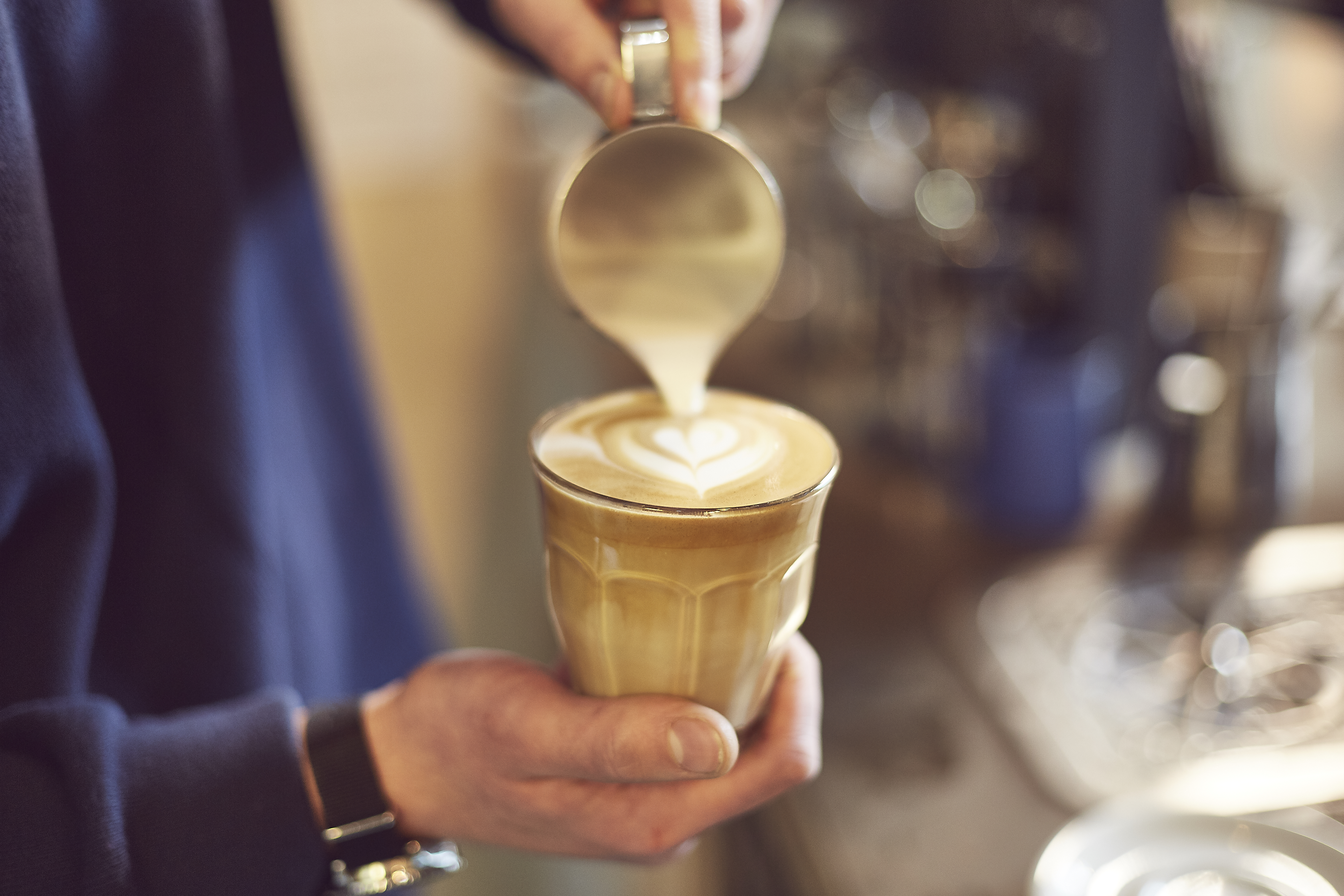 Join Our Online Community!
We've tonnes more inspiration and tips for foodservice professionals. Get the latest by joining us on Instagram, just follow @arlaprouk
Discover the Range...
Lactofree Whole Milk 1L
Dairy's Back on the Menu. The good news is that Lactofree Whole Dairy Drink is made from cows' milk that's been specially treated to remove lactose*, giving you all the great taste of dairy, with none of the nasty side effects. The even better news is that we also offer lactose free cheddar, yoghurts, spreadable and cream, so now you can put dairy back on the menu. Lactose free. Made with cows milk - Suitable for vegetarians. Lactose free* *Less than 0.03% lactose *We use rigorous scientific testing to ensure that Lactofree dairy drink contains no lactose, using the most accurate UKAS-accredited tests available, enabling us to detect lactose at a trace level of 0.03%. At this level our tests show that there is no lactose present in Lactofree.
See product
Yeo Valley Family Farm Organic Whole Milk 1L
Yeo Valley Family Farm Organic Whole Milk 1L. Ingredients - organic milk. Top temperature <5°c. Storage info opened - Keep refrigerated and comsume within 3 days an by the date shown. Storage info unopened - Keep refrigerated, Store upright and do not exceed the use by date. Freezing - no. Manufacturer - Arla foods Oakthorpe. Allergens - Milk including lactose.
See product