Dave from the Unruly Pig
At Arla Pro, we believe that our commitment to quality and consistency can help inspire chefs to be even more creative with dairy products.  
To put that to test, we collaborated with four amazing chefs, all of whom are cooking at the top of their game right now. 
They are champions of using quality dairy products in their dishes and, importantly, believe in supporting the dairy farming community. 
Each chef has given us their personal view on the use of dairy in their kitchens and shared an inspiring recipe too. First up is Dave Wall, head chef at The Unruly Pig in Suffolk.
Dave creates menus that take full advantage of his abundant Suffolk surroundings with dishes such as 'Smoked Potato and Pig Croquettes' and 'Whole Grilled Sea Bream with black olive hollandaise and crispy capers', all cooked at 400+ degrees on his charcoal fired Inka Grill.
UNRULY CHEESE SAUCE
Melt the butter and then whisk in the flour to create a roux. Continue to cook gently for a few minutes until it comes away from the pan's edges.

Gradually add the milk, whisking until smooth each time before adding any more milk. Continue until all the milk is incorporated, then add the cream and simmer for 10 minutes.

Remove from the heat and immediately whisk in all ingredients until the cheese is melted. Do not cook any further once adding the cheese and seasonings as you will kill the flavours.

Allow to cool to room temperature before using (or refrigerate for use later if preparing in advance).
Ingredients:
100g Arla unsalted butter
100g flour
500ml Cravendale
250ml double cream
130g Arla mature Cheddar cheese
70g Parmesan cheese
70g Roquefort
70g Dijon mustard
30g Lea & Perrins
10g Tabasco
50g English mustard
15g salt
Products:
Dave has been working with Castello Blue Cheese Slices, Arla Mature Cheddar slices, cream cheese, mature Cheddar block, double, single & whipping cream, crème fraiche, mozzarella shredded, Anchor Butter, Tuxford & Tebbutt Stilton, Trevarrian Brie and Tickler Cheddar.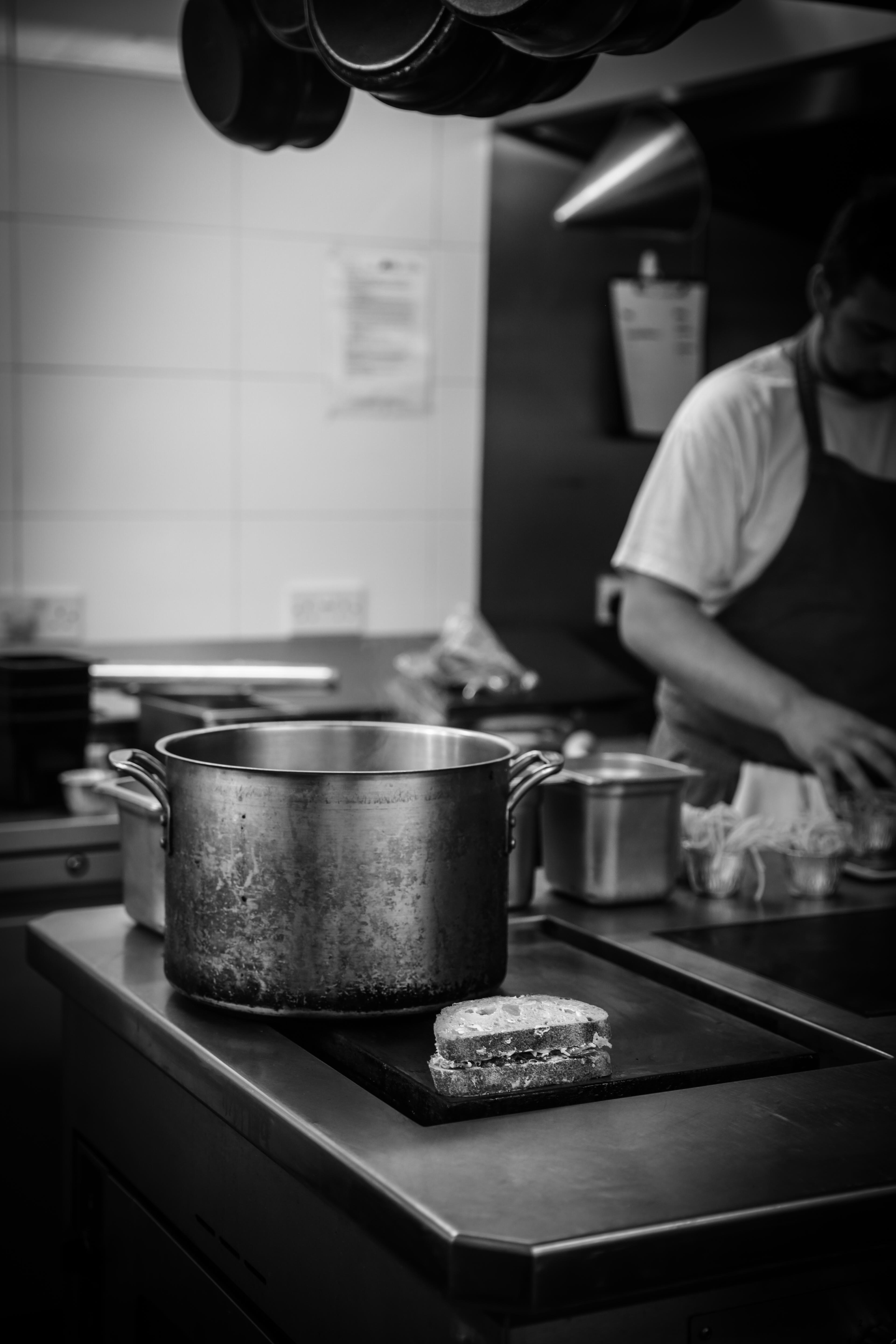 Try the products..
Castello Burger Blue Cheese Slices 125g
The perfect size for creating a flavourful burger. Full-bodied flavour. Perfect for creating a truly tasty burger. Full fat blue veined cheese. Suitable for vegetarians.
See product
Lurpak® Slightly Salted Butter 250g
With its delicate taste, Lurpak® butter enhances the flavour of whatever food it is added to. From tangy sourdough bread to earthy potatoes, its subtle notes complement every creation. Suitable for vegetarians.
See product
Quality dairy products make a huge difference. You can't use just anything. If a product does not have the right fat content, for instance, it just won't perform well. Simple as that.

Dave Wall, head chef at The Unruly Pig