UK Pizza Market Overview
Pizza continues to grow in every way and is now the most popular food purchased in UK restaurants. The UK pizza market is now worth around £5bn and still growing, it's expected to reach a value of £5.8bn by 2023. Consumers are feasting on pizza of varieties, shapes and sizes with no sign of the UK's love of pizza abating. Restaurant chains and chefs are constantly looking into innovative ways to serve a dish that is internationally loved.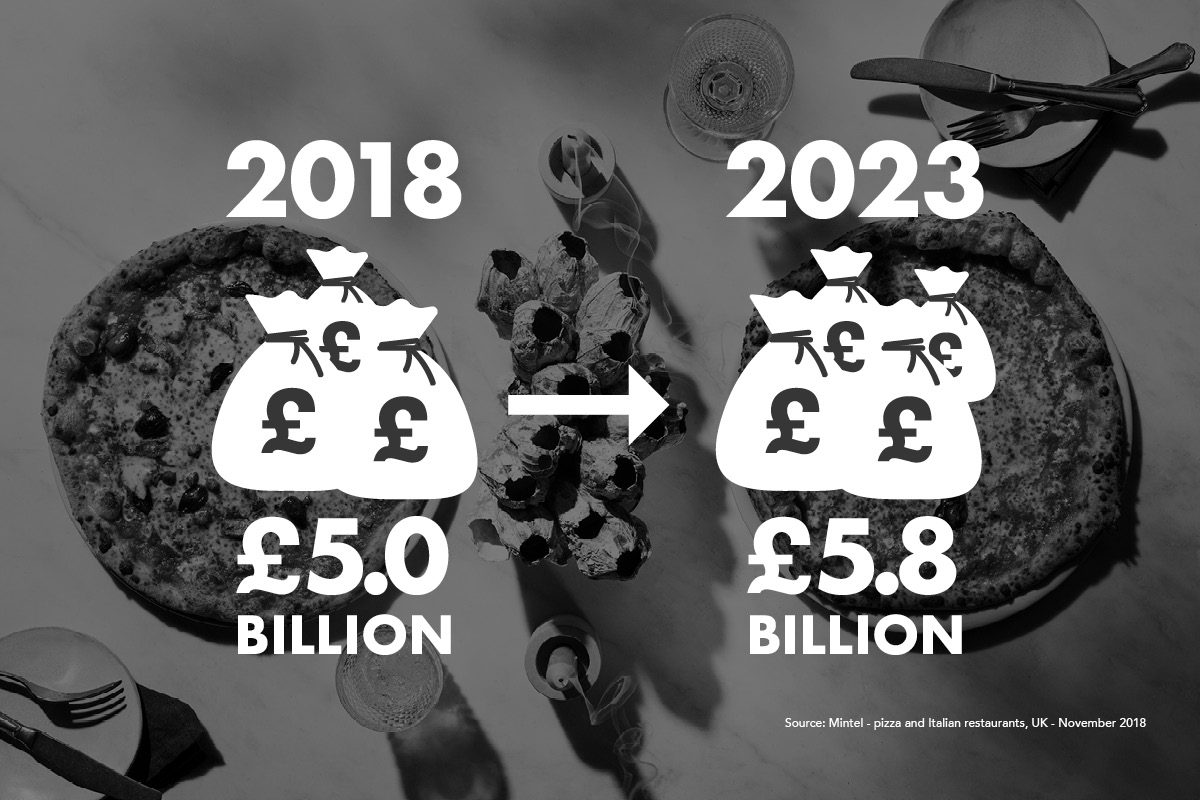 Dine-in slows down
With troubled times on the high street and some restaurant chains closing the value of the dine-in restaurant segment is expected to slide by 1%. Although the immediacy looks troubling, looking ahead, the dine-in segment is expected to grow by 14% over the next five years to reach a value of £2.9 billion by 2023 showing encouragement for the sector.
The Pizza Delivery and Takeaway industry has expanded rapidly over the past five years. Buoyed by increasing consumer preference for convenience and affordability, the industry is expected to grow 13% in value over the next five years.  
Takeaway operators have reacted to higher levels of consumer expenditure by introducing new premium menu ranges, such as gourmet-style pizzas that use high-quality ingredients.
Pizza delivery under increasing pressure too
The proportion of people ordering pizza takeaways also declined in 2018. Takeaway usage fell by 2 percentage points to 53% in 2018 (2017: 55%). The biggest drop over the last year is in the proportion of Brits who have ordered a takeaway once a month or less.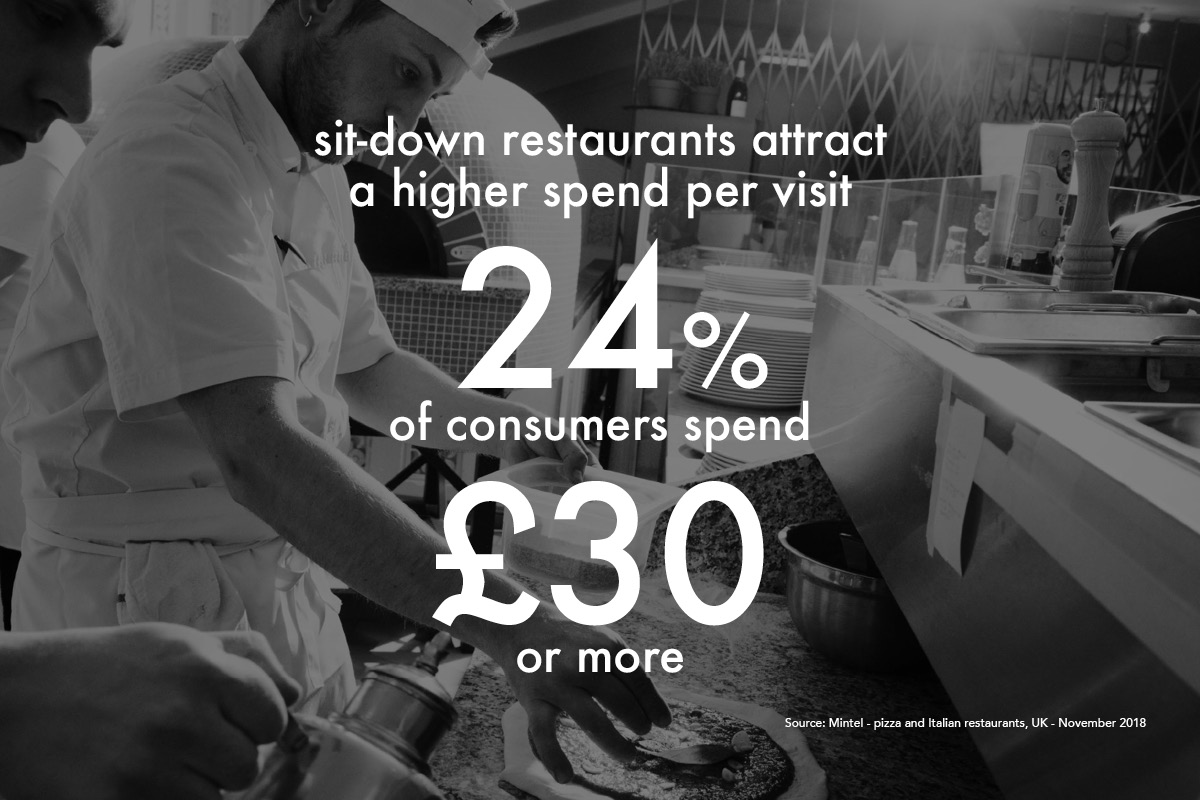 Domino's holding up takeaway segment
Domino's continues to be the most used pizza brand in the UK; 35% of Brits have eaten from Domino's in the last 12 months. However, the remaining market is fragmented, with new competition growing rapidly from the restaurant dine-in sector as more of these operators develop home delivery functions, competing against specialist takeaway/delivery models, typified by Domino's Pizza.
Younger consumers
The pizza market is driven by younger consumers, with nearly two-thirds (65%) between ages 18 to 34, versus 52% of those ages 35 and older, ordering pizza monthly.
Pizza takeaways attract lower spend
For 19% of consumers who spent between £10 and £14.99 on themselves on a takeaway meal from pizza/Italian venues, ordering pizza delivery is an affordable treat which should not be badly impacted
Eat-in venues attract high spenders
At the other end of the spectrum, sit-down restaurants attract a higher spend per visit than takeaways, with 24% of consumers spending £30 or more on themselves on a sit-down meal in the three months to August 2018.