To help the industry tackle our challenging times, we've already brought guidance to foodservice professionals with the United We Stand campaign, insight sharing and hints and tips. In addition, Arla has committed over 35% of milk produced in Settle, North Yorkshire, to the Government's care packages for those needed to be shielded. Now, butter, cheese, yogurt and milk that should have been destined for Britain's cafes, pubs and restaurants will be going into homes of some of the most vulnerable families in the country and here we're excited to be sharing how we're increasing our support during the coronavirus epidemic here:
Supporting Food4Heroes
As a supplier of natural dairy products to the foodservice industry, working with chefs is part of our DNA. Supporting chefs going the extra mile to keep NHS front line staff going with nutritious meals, including one of our own Arla Pro chefs cooking meals with Food4Heroes, has been a reminder of the importance of the roles food and chefs play in our society. Foodservice businesses and chefs can sign up to volunteer for Food4Heroes here.
 "We are so very grateful for the generous donations of milk, cheese and yogurts from Arla Foods, which means we can continue to provide daily meals to the frontline NHS Staff in Yorkshire Hospitals. Thanks for the generosity of Arla and other local providers we are now able to serve 19 Hospitals nationally, and over 27,000 meals to NHS Heroes every week." Amanda Guest and John Brownhill Founders of Food4Heroes.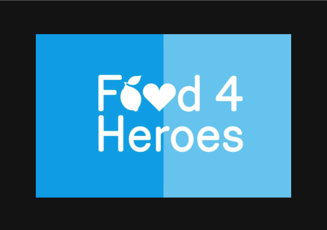 Supporting Magic Breakfast
Working with Magic Breakfast, a national charity that gives healthy breakfasts for vulnerable children, Arla will provide enough Arla Cravendale® milk for 4.8million bowls of cereals over the next 12 weeks ensuring those children most at risk of missing out on a nutritious start to the day can access the food they need. 
"We have been receiving many messages of thanks from schools in response to us telling them that their most vulnerable families can receive vouchers for milk for their children's breakfasts during lockdown.  We are incredibly grateful to Arla for stepping in to provide this essential service to children at risk of hunger at this most challenging of times." Alex Cunningham, CEO of Magic Breakfast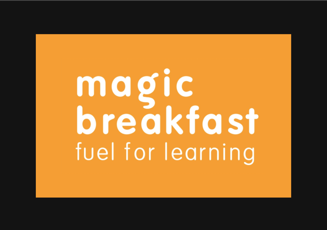 Supporting Fareshare
FareShare is the UK's national network of charitable food redistributors, made up of 17 independent organisations. Together, they take good quality surplus food from right across the food industry and get it to almost 11,000 frontline charities and community groups.
"A huge thank you to Arla for their generous donation of UHT milk, cheese, yogurts and butter to support our charities and community groups in this time of crisis. Over the last month, we've seen almost 500 new charities sign up to receive food from FareShare so our need has never been greater. Arla's donation has been essential in enabling us to continue tackling hunger across the UK." Michael Shields, commercial manager at FareShare. 
Be a part of the conversation and join our online community by following us on Instagram @arlaprouk